Order of D.K. Hood Books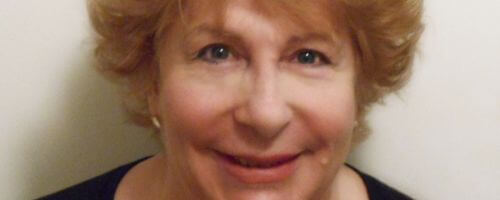 D.K. Hood is an English-Australian author of crime thriller novels. She writes the Detectives Kane & Alton series. She is a USA Today, Wall Street Journal and Amazon bestselling author. Hood was born in London, and spent some time travelling before ending up in Australia. She has always been interested in forensics. She loved studying it, and finds that with all the new advances, it never gets boring. Hood is an active member of the International Thriller Writers.
D.K. Hood made her debut as a novelist in 2017 with Don't Tell a Soul. She followed it up with three more books the next year – all part of her Alton & Kane series. Below is a list of D.K. Hood's books in order of when they were originally published:
Publication Order of Detective Beth Katz Books
Publication Order of Detectives Kane and Alton Books
| | | |
| --- | --- | --- |
| Don't Tell a Soul | (2017) | |
| Bring Me Flowers | (2018) | |
| Follow Me Home | (2018) | |
| The Crying Season | (2018) | |
| Where Angels Fear | (2019) | |
| Whisper in the Night | (2019) | |
| Break the Silence | (2019) | |
| Her Broken Wings | (2020) | |
| Her Shallow Grave | (2020) | |
| Promises in the Dark | (2020) | |
| Be Mine Forever | (2021) | |
| Cross My Heart | (2021) | |
| Lose Your Breath | (2021) | |
| Fallen Angel | (2021) | |
| Don't Look Back | (2022) | |
| Pray for Mercy | (2022) | |
| Kiss Her Goodnight | (2022) | |
| Her Bleeding Heart | (2022) | |
| Chase Her Shadow | (2022) | |
| Now You See Me | (2023) | |
| Their Wicked Games | (2023) | |
| Where Hidden Souls Lie | (2023) | |
If You Like D.K. Hood Books, You'll Love…
D.K. Hood Synopses: Don't Tell a Soul by D.K. Hood is the first Jenna Alton & David Kane novel. When a body is found crammed into a barrel at a garbage dump, covered in long red cuts, Detective Jenna Alton and her new deputy, David Kane, rush to the scene.
Not much ever happens in the small Montana town of Black Rock Falls, so Jenna believes the victim must be one of two recent missing persons, and she also worries about the other.
Neither were locals, but there's nothing else to link them. Jenna knows someone must have seen something, but no one's saying anything; how well does she really know those around her?
Then a disturbing clue makes Jenna suspect a connection with other disappearances in the town's history. Just when she begins asking the right questions, she notices she's being followed. Is she next on the killer's list?
With time running out, Jenna and David must uncover the dark secret at the heart of the town, before it's too late…
Bring Me Flowers is the second book in D.K. Hood's Alton & Kane series. Somewhere deep in the forest, schoolgirl Felicity Parker is found carefully laid out on a rock with only a freshly picked bunch of flowers next to her lifeless body. Detective Jenna Alton is called in to investigate the murder.
With the body found just off a popular hiking trail, Jenna believes the killer is a visitor to the town… until a second local girl is found.
Within days, Kate Bright, a school friend of Felicity's, is found brutally murdered at the local swimming pool and once again, the killer has displayed his victim in a terrifying manner and left flowers next to the body.
The town is gripped with fear and Jenna and her deputy, David Kane, now know that the killer is living amongst them, and that he's picking off school girls one by one. But they don't know who is next on the list.
As time passes with no solid leads, Kane and Alton are forced to sit and wait for the killer to make his next move. But now he has a new victim he's locked onto, and he's looking much closer to home…
Order of Books » Authors »