Order of Dana Cameron Books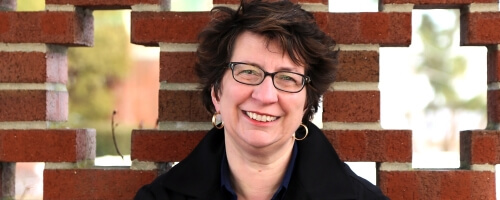 Dana Cameron is an American author out of the New England area who currently lives in Massachusetts. Before writing she worked as an archaeologist, a love she had from a young age, and traveled the world working on prehistoric and historical sites. She is best known for her urban fantasy series, Fangborn, which sees the main character Zoe working as an archaeologist.
Cameron never thought she had the experience to become a writer, but she was always a big fan of the medium and was constantly reading throughout her life. It wasn't until she got into the process of writing that she saw just how similar it was to the work she was already doing. In archaeology, you are often piecing together the past while a story is simply piecing together a world.
Publication Order of Emma Fielding Mystery Books
Publication Order of Fangborn Books
Publication Order of Short Stories/Novellas
Publication Order of Sookie Stackhouse Anthologies
(with Jonathan Maberry, Charlaine Harris, Bill Crider, Rachel Caine, Toni L.P. Kelner, Nancy Holder, Christopher Golden, Seanan McGuire, MaryJanice Davidson, Jeanne C. Stein, Nicole Peeler, Miranda James, Suzanne McLeod, Leigh Perry, Jeffrey J. Mariotte)
Publication Order of Akashic Noir Books
Publication Order of Sookie Stackhouse Books
Publication Order of Anthologies
If You Like Dana Cameron Books, You'll Love…
Seven Kinds of Hell is the first book in the Fangborn novel. The book features archaeologist Zoe Miller who has a secret that she has spent her entire life trying to keep. When her cousin is kidnapped and needs her help, she'll have to reveal the thing she long hoped to keep secret. Zoe is a "Fangborn", a werewolf who is part of a secret race of vampires, werewolves, and oracles who are in an ancient war against evil. She'll need to use her supernatural abilities if she hopes to defeat this foe and get her cousin home safe.
Another series by Cameron is the Emma Fielding Mysteries and the first book is called Site Unseen. Emma is a brilliant archaeologist who is soon-to-be-tenured. She's got a knack for finding things that have been lost for hundreds of years and she recently discovered evidence of a 17th-century coastal settlement that predates Jamestown. This would be a big discovery, but another discovery gets in her way- a dead body. She'll have to get the help of her students and rely on her archaeological skills to solve this murder within her own community.
Order of Books » Authors » Order of Dana Cameron Books