Order of Faith Hunter Books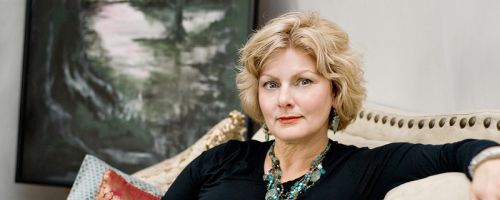 Gwen Faith Hunter is an American author of fantasy and thriller novels. For her thriller novels, she writes as Gwen Hunter. For her fantasy novels (including her Jane Yellowrock books), she writes as Faith Hunter. She always wanted to be a nurse in order to help people. She considers herself an ordinary person in a family of talented and smart people. Gwen enjoys writing because she can create a character and then become them – strengths, weaknesses, fears, powers and triumphs included.
Gwen Hunter became a published author in October 1990 with the novel Death Warrant, as Gary Hunter (with Gary Leveille). Her first novel was Gwen Hunter was Betrayal, published in 1994. Her debut as Faith Hunter was Bloodring, published in 2006. Below is a list of Faith Hunter's books in order of when they were first released:
Publication Order of Thorn St. Croix Books
Publication Order of Jane Yellowrock Books
(with Laura Anne Gilman)
Publication Order of Junkyard Cats Books
Publication Order of Soulwood Books
Publication Order of Walker Papers Books
(with C.E. Murphy)
Publication Order of Gwen Hunter Short Stories/Novellas
Publication Order of Anthologies
Notes: The Garrick Travis books are written with Gary Leveille under the collective pen name of Gary Hunter. All other novels (excluding the books in the Thorn St. Croix and Jane Yellowrock series) were written as Gwen Hunter. The novella Easy Pickings is co-authored with C.E. Murphy. Betrayal was published as Stolen Children in the United Kingdom. The anthology Kicking It is co-edited with Kalayna Price.
If You Like Faith Hunter Books, You'll Love…
Gwen Faith Hunter Synopses: Death Sentence is the sequel to Death Warrant. Drug lords are targetting D.C., so Garrick Travis (a Vietnam Vet) must team up with a man he once wanted to kill in order to take out the drug movers. The novel is a collaboration between Gwen Hunter & Gary Leveille, written as Gary Hunter.
In Delayed Diagnosis (book 1 of the Rhea Lynch, MD series), Dr. Rhea Lynch has packed her bags and left Charleston for a smaller South Carolina hospital in Dawkins County. When she returns from vacation, her best friend, Marisa, has suffered an apparent stroke, is unable to communicate and near death. When Rhea conducts her own diagnosis, she finds out what's really happened to Marissa.
In the second book of Gwen Hunter's Rhea Lynch series, Prescribed Danger, an interracial couple has been rushed to her hospital, beaten and bloodied. The victims are suffering from a pulmonary infection that Rhea has never seen, and soon becomes fatal. But the couple are not the only victims of the infection. Rhea quickly gets to work on figuring out what the nature of the infection is, which includes a connection to the military. Is Rhea dealing with a simple infection or is this ailment even bigger than she could have imagined?
Shop Worldwide: Amazon.com | Amazon.co.uk | Amazon.ca
Order of Books » Authors »