Order of Dana Haynes Books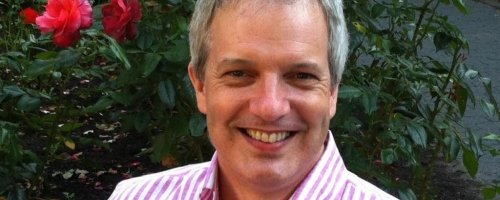 Dana Haynes is an American novelist and former newspaper reporter, columnist and editor. He worked more than 20 years in Oregon newspapers and also served as a spokesman for the mayor of Portland. His first thriller, Crashers, was released in 2010.
His first book Crashers ended up winning the Spotted Owl Award from Friends of Mystery as 2010's best mystery or thriller written by a Northwest writer. He has continued to write novels ever since including the sequel to Crashers, Breaking Point. Haynes still lives in Oregon and as of this writing he is managing editor of the Portland Tribune.
Publication Order of Crashers Books
Publication Order of Daria Gibron Books
Publication Order of Standalone Novels
Publication Order of St. Nicholas Salvage & Wrecking Books
Publication Order of Anthologies
If You Like Dana Haynes Books, You'll Love…
The book Crashers starts with an elite team known as a "Go Team" that is put together whenever a plane goes down in the US. A passenger plane has gone down outside Portland and the team is assembled to investigate. Leonard Tomzak is the team leader and he puts his team to work fast. They are good at what they do so they quickly discover that this plane was brought down deliberately and it seems to only be a trial run for the future. In LA, a former Shin Bet agent named Daria Gibron spots a group of suspicious men who reveal themselves to be the ones responsible. She attaches herself to them, at great risk to herself, in an attempt to get close enough to stop whatever they are planning.
Another good book by Haynes is St. Nicholas Salvage & Wrecking. This book sees Michael Patrick Flanigan, a former cop and US Marshal, who always found the rules to get in the way of him doing his job. He meets Katalin Fiero Dahar, a Spanish soldier and assassin, who has found that breaking the rules doesn't always get the job done. The two managed to hook up though and create St. Nicholas Salvage & Wrecking, a largely illegal bounty hunting operation based in Cyprus and working throughout Europe. They track down the worst of the worst which leads them into many dangerous situations.
Order of Books » Authors » Order of Dana Haynes Books