Order of Dana Schwartz Books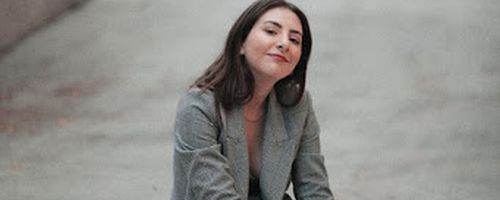 Dana Schwartz is an American author best known for writing The White Man's Guide to White Male Writers of the Western Canon and Anatomy: A Love Story.
In addition to her work as a writer, Schwartz is the creator and host of the podcast Noble Blood, which tells stories of royals from history. That show airs on iHeartRadio where she also hosts the Haileywood podcast. She has worked as a journalist as well and has written from Entertainment Weekly, The New Yorker, The Washington Post, Marie Claire, Cosmopolitan, and others.
Publication Order of The Anatomy Duology Books
Publication Order of Standalone Novels
Publication Order of Non-Fiction Books
Publication Order of Anthologies
If You Like Dana Schwartz Books, You'll Love…
Anatomy: A Love Story follows Hazel, a lady who wants to be a surgeon more than a wife, and Jack, a resurrection man doing his best to survive. The two end up having a chance encounter outside the Edinburgh Anatomist's Society which sets the story in motion. Hazel is kicked out of the lecture by Dr. Beecham for being the wrong gender. Hazel has made a deal with the Dr. that is she passes the medical examination that she can continue her career, but she'll need corpses to study. That's where Jack comes in as he digs them up for a living. However, Jack has his own problems as his friends are disappearing off the streets and the Roman Fever is back with a vengeance. Now, the two will work together to find the secrets in the heart of Edinburgh.
And We're Off follows a seventeen-year-old artist named Nora Holmes who is offered a trip to Europe to study her craft by her grandfather. The only catch is that she needs to create an original piece of artwork at every stop and send it back to her grandfather. Her mom doesn't approve of the trip and, surprisingly, makes the decision to go with her.
Order of Books » Authors »