Order of Daniel Cole Books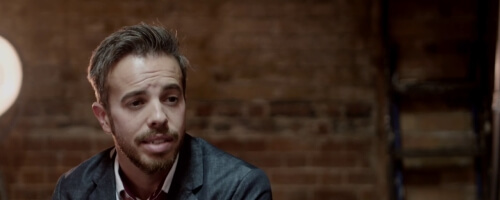 Daniel Cole is an English author who burst onto the scene with his hit novel, Ragdoll. Prior to writing novels, Cole worked as a paramedic.
Cole had just started a job in the control-room of the Royal National Lifeboat Institution in his hometown of Bournemouth when his book was accepted by Conville & Walsh for publication. Cole worked for three years as a paramedic which helped feed his writing.
Publication Order of Fawkes and Baxter Books
Publication Order of Standalone Novels
If You Like Daniel Cole Books, You'll Love…
One of Cole's most popular books is Ragdoll. Detective William Fawkes is a controversial character in the police department, but he has been reinstated after his most recent suspension. Fawkes gets a call from his former partner Emily Baxter to come investigate a nasty crime, a body made of six victims known as the "ragdoll". Fawkes tries to put together the names of all the victims, but before he can a reporter receives a list of another six names from the killer. The final name on the list? Fawkes. The detectives will have to work fast to solve the crime before the killer strikes again and Fawkes loses more than his job.
Hangman is Cole's follow-up in the Fawkes and Baxter series. The book focuses on Detective Baxter as she is still dealing with the aftermath of the Ragdoll case. She is reluctant to jump into another case, but when is called in by the BI/CIA/UK law enforcement task force in New York – it's back to work. The case is a copycat case with the word "BAIT" being carved into the victim's chest. As Baxter is ordered to assist, a second victim appears with "PUPPET" carved into their chest. The killer is trying to send a message while Baxter herself tries to shake off the grief and fear of the past to solve the case.
Order of Books » Authors » Order of Daniel Cole Books