Order of Daniel Handler Books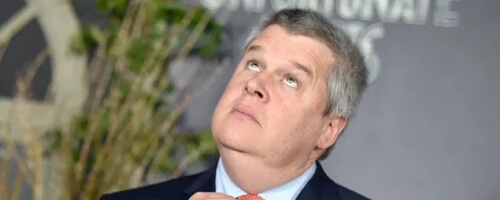 Daniel Handler is an American author who is well known by the pen name of Lemony Snicket and the A Series of Unfortunate Events series. After the end of that series, he began publishing novels under his own name and has had some great success in doing so.
In addition to his writing, he's also written criticism that has appeared in The New York Times, Newsday, The San Francisco Chronicle, and The Believer. For The Believer he has a column exploring the Nobel Prize in Literature titled "What The Swedes Read."
Publication Order of A Series Of Unfortunate Events Books
Publication Order of All The Wrong Questions Books
Publication Order of All The Wrong Questions Collections
Publication Order of Standalone Novels
Publication Order of Picture Books
Publication Order of Non-Fiction Books
If You Like Daniel Handler Books, You'll Love…
Bottle Grove: A Novel is Handler's tale of two couples, two marriages, a bar, and a San Francisco start-up. The story begins with a wedding in a San Francisco forest. In the corner is Padgett, drinking vodka from a cough-syrup bottle. The two at the altar are the Nickels with the bride being emphatic to change her name and leave her old life behind. The story is dark comedy about two unions, one forged of love and the other made of greed, and the forces that can drive couples together and apart. Adding an ominous shape-shifter to the story makes this book strange and delightful, while wholly unique.
Daniel Handler is also the author of Why We Broke Up. This book sees Min Green writing a letter to Ed Slaterton to tell him why the book up. She puts it inside of a box with two bottle caps, a movie ticket, a folded note, a box of matches, a protractor, books, a toy truck, a pair of ugly earrings, a comb from a motel room, and every other item collected over the course of their relationship. The items are illustrated and accounted for in the letter, and then the letter and the box will be dumped. Just like their relationship.
Order of Books » Authors » Order of Daniel Handler Books