Order of Daniel Judson Books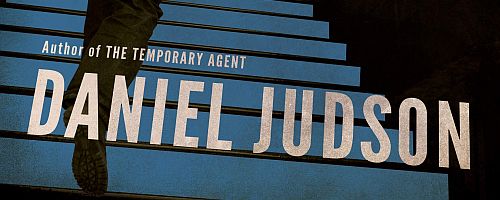 Daniel Judson is an American author best known for writing The Agent series of books, The Gin Palace trilogy, and the Southampton trilogy.
Judson won the Shamus Award for his 2002 novel, The Bone Orchard. He has been nominated for that award numerous other times. He was born and raised in Connecticut, and then went on to attend Southampton College. His upbringing here and time spent in the Hamptons has served as an inspiration for much of his writing.
Publication Order of The Gin Palace Trilogy Books
Publication Order of The Agent Books
Publication Order of Southampton Books
Publication Order of Standalone Novels
If You Like Daniel Judson Books, You'll Love…
The Temporary Agent is the first book in The Agent book series. Tom Sexton is a former Navy Seabee who is scarred by war. He's made a vow to leave his violent past behind, but finds himself drawn back into that life when a deadly conspiracy will put him in a terrible position and force him to make a choice that no man should ever have to make. Sexton had his life saved in Afghanistan by Marine Force Recon Leader Charlie Cahill and now lives a nomadic existence. He knows that he'll never be able to repay Cahill for what he did for him. He ends up getting a coded distress call from his former CO that leads him to a shadowy NSA mission. He is recruited as a black op to bring back Cahill, the man who saved his life, as he has now gone rogue. This job will call his whole life into questions and forces him into a no-win scenario.
The Poisoned Rose is the first book in the Gin Palace trilogy of books. PI Declan "Mac" MacManus is a problem for a corrupt police chief. He is someone that the working class can turn to when the cops let them down. When Mac witnesses a homicide by a hired killer. He is determined to hunt them down before they can strike again, but what he'll find is something much darker than he could've imagined.
Order of Books » Authors » Order of Daniel Judson Books