Order of Daniel Woodrell Books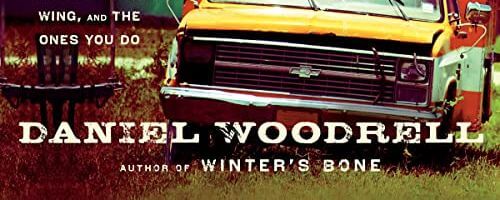 Daniel Woodrell is an American author best known for writing his unique brand of "country noir" novels.
Woodrell has had multiple works adapted into films. He is probably best known for his 2006 novel, Winter's Bone, which was an award-winning team starring Jennifer Lawrence. The movie was nominated for multiple Academy Awards. Woe to Live On, his second novel, was made into a film called Ride with the Devil that was directed by Ang Lee. Woodrell also had his novel Tomato Red adapted into a film by Irish writer and director Juanita Wilson.
Publication Order of Rene Shade Books
Publication Order of Standalone Novels
Publication Order of Short Stories/Novellas
Publication Order of Anthologies
If You Like Daniel Woodrell Books, You'll Love…
Winter's Bone follows a girl named Ree Dolly whose father has skipped bail. The family is faced with losing their house if he doesn't make it to his court date so Ree sets out to find him. She basically raises her younger brothers as is, but she needs to bring him back, dead or alive. They live in the Ozarks and her father was involved in the meth trade so she needs to tread carefully as asking the wrong question to the wrong person could turn deadly. She'll have to go deeper into this world than she ever has gone before to get her father back.
The Maid's Version is another novel by Woodrell. Alma DeGeer Dunahew works as a maid for a prominent citizen in her town. She is the mother to three boys with an absent husband. Tragedy strikes when her younger sister is one of the 42 killed in an explosion. Everyone is trying to figure out what was to blame and Alma thinks she knows the answer. She believes that the truth lies in a dangerous love affair, but her pursuit of justice will make her an outcast in her small town and cause a rift between her and her son.
Order of Books » Authors » Order of Daniel Woodrell Books