Order of Darcy Burke Books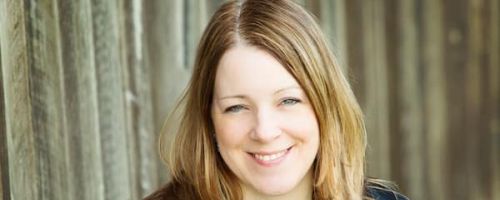 Darcy Burke is an American author of historical and contemporary romance novels. She is a USA Today bestselling author. She writes the Legendary Rouges, Phoenix Club, Ribbon Ridge, Secrets & Scandals, The Untouchables, and other series. She first tried her hand at writing when she was 11 years old, and even provided the illustrations. Darcy lives in Oregon with her family and their cats.
Darcy Burke made her debut in 2012 with Her Wicked Ways. Below is a list of Darcy Burke's books in order of when they were originally released:
Publication Order of Legendary Rogues Books
Publication Order of Love Is All Around Books
Publication Order of Matchmaking Chronicles Books
Publication Order of The Phoenix Club Books
Publication Order of The Pretenders Books
Publication Order of Ribbon Ridge Books
Publication Order of Secrets & Scandals Books
Publication Order of So Hot Books
Publication Order of The Spitfire Society Books
Publication Order of The Untouchables Books
Publication Order of Wicked Dukes Club Books
Publication Order of Lords in Love Books
Publication Order of Anthologies
If You Like Darcy Burke Books, You'll Love…
Darcy Burke Synopses: Lady of Desire by Darcy Burke is the first book in the Legendary Rogues series. Miss Margery Derrington and her dear aunts are in financial peril. Their finding of a rare manuscript will hopefully hold off their creditors – if it's worth what they hope. Margery reluctantly allies with a reclusive scholar to use the book to pursue a treasure that could solve their woes. Only, the irresistible desire she feels toward her partner is neither expected nor wanted. Rhys Bowen can't believe he has his hands on the elusive de Valery text. Solving its hidden code and unearthing its legendary treasure would establish him as one of Britain's leading antiquaries, finally removing him from his brilliant late father's shadow. But when a centuries-old organization convinces Rhys of the perils of disturbing the past, he must choose between his conscience… and the captivating woman he's sworn to help.
The Red Hot Earl is the first Love is All Around novel by Darcy Burke. The Earl of Buckleigh was once an untitled misfit, tormented at Oxford. Now, he's overcome his challenges and is looking forward to the future, especially when his oldest and dearest friend, Bianca, needs help to save the annual holiday party. Ash has a plan to rescue the event, but when the bullies from his youth are up to their old tricks, he must risk everything to put the past behind him and find true love. Furious when her brother refuses to host the St. Stephen's Day party, Lady Bianca Stafford is committed to giving the villagers their celebration. In Ash, she sees salvation for their local tradition, and perhaps a future she never expected. But her brother has other plans for her – a Season and marriage, and not to Ash. When disaster hits, everything she cares about is threatened and it will take a miracle – or a hero – to save the day.
A Secret Surrender by Darcy Burke is the first book of the Pretenders series. By surviving the East End of London, Selina Blackwell has learned to be a chameleon, and in her current iteration as a fortune-teller, she's able to provide a Season for her sister. Only, Madame Sybila can't be a chaperone, so Selina takes on another identity as the proper Lady Gresham. But when a Bow Street Runner gets too interested in her business, it seems the crimes of her past will finally come to light. Determined to prove that Madame Sybila is a fraud looking to drain London's elite, Harry Sheffield enlists the help of the alluring Lady Gresham in exchange for introducing her to Society's best. With his busy career and aspirations for the future, Harry has no time for marriage, but an affair is just right – until he finds out about the lady's disarming secret. Whatever his feelings for her, he can't ignore who she is and who she's been. And when she holds the answer to the one case he couldn't solve, he must choose between justice and love.
Order of Books » Authors »