Order of Darcy Coates Books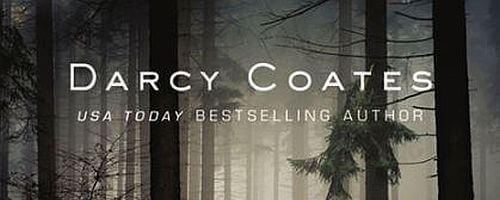 Darcy Coates is an Australian author best known for writing the Gravekeeper series of books and the Ghosts and Shadows series.
Coates makes her home on the Central Coast of Australia where she lives with her family and their pets. She enjoys being close to the forest and a mountain range. She is especially fond of forests, especially ones with old-growth that have trees that dwarf those who stand beside them. Coates has written multiple books including multiple in the horror and suspense genres.
Publication Order of Ghosts and Shadows Books
Publication Order of Gravekeeper Books
Publication Order of Black Winter Books
Publication Order of Standalone Novels
Publication Order of Short Collections
If You Like Darcy Coates Books, You'll Love…
The Whispering Dead is the first book in the Gravekeeper books. The story follows a homeless Keira who is desperate to escape a storm. She ends up ducking into an abandoned groundskeeper's cottage to find shelter. The cottage is at the end of a cemetery and she finds herself surrounded by old gravestones. The shelter is safe though and she thinks everything is okay, until the dead start whispering. Keira finds that the cemetery is alive with the shapes being lead by a woman who died before her time. As the only one who can see her, Keira has become her target. She becomes driven to put the ghost to rest.
The Ghosts and Shadows series begins with House of Shadows. Sophie sees her world shattered when her family goes bankrupt. She is reeling from the news and is given a lifeline when a wealthy man named Mr. Argenton asks for her hand in marriage. Marrying him means restoring her family's fortunes and saving them from scandal, but will also send her off to Argenton's dark mansion. She accepts, but struggles in her new position in the house. She soon realizes that the house is more that it seems as doors slam and inhuman figures lurk in the forest. Sophie soon realizes the truth of this house lies in the family's long dead ancestors, but there is more that Mr. Argenton is keeping from her.
Order of Books » Authors » Order of Darcy Coates Books