Order of Dartanyan Johnson Books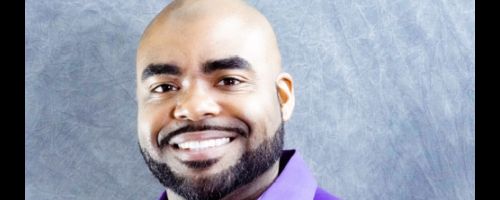 Dartanyan Johnson is the author of The Crystal of Life series of books.
Dartanyan believes that he was born to make music, but things didn't work out quite how he thought. He still raps and creates his own personal masterpieces under the name of Bugz Bizarre, but he has put more focus on writing. He wrote a screenplay while he was a senior in high school that he forget about, but when he discovered it twenty years later he found it wasn't as great as he once thought it was. (He does think it can be turned into a fantasy trilogy with some work.) He finally tried his hand at fiction with the release of The Crystal of Life series.
Publication Order of The Crystal of Life Books
If You Like Dartanyan Johnson Books, You'll Love…
Crestahn Kingdom is the first book in the Crystal of Life series. The book begins with Princess Sha'ella returning from the grandest assassins' tournament only to find her kingdom is now under attack. Princess Sha'ella finds herself in a really tough position as it turns out her father and the king of Crestahn have been plotting a coup against the ruler of the galaxy who just so happens to also be her mentor. The story also features Lendelam who was hoping to escape her past because in the past people in her bloodline were either blacklisted or murdered. She is contacted by the king of Crestahn for her abilities, but finds that fate is not very forgiving.
The Crystal of Life series begins with Forever A King. The story sees the queen of Crestahn who is loving her life with the man she loves and their two beautiful children. Her life is rocked when an assassin from her past tries to kill her son. It turns out that the Sovereign, ruler of the galaxy wants her dead.
Order of Books » Authors »