Order of David Gilman Books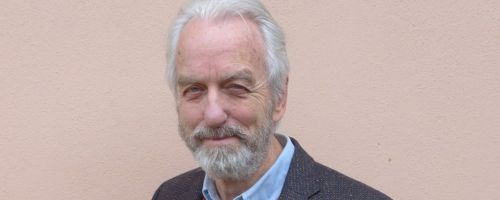 David Gilman is a jack of all trades, having gone from soldier to marketing manager to television writer and, finally, to author. He is the author of The Englishman series of thrillers with the lead character, Dan Raglan. The series began with Master of War.
Gilman was the principal screenwriter from 2000 to 2009 on the show A Touch of Frost. He is also the author of a young adult series known as the Danger Zone series. He won the Le Prix Polar Jeunesse for The Devil's Breath in that series. Gilman makes his home in the United Kingdom.
Publication Order of Danger Zone Books
Publication Order of Master of War Books
Publication Order of The Englishman Books
Publication Order of Standalone Novels
If You Like David Gilman Books, You'll Love…
Master of War is the first book in the series of the same name. The book takes place in 1346 England during the carnage of the 100 Years War. Thomas Blackstone has recently been taken for a murder he did not commit and he's faced with an easy choice: be hung for this crime or join the king's invasion. Blackstone will fight his way across northern France as he learns the savage realities of war. Edward III's army marches until they meet the French nobility in Crecy. The battle will change the history of warfare and, in turn, change Blackstone's life forever.
Gilman is also the author of Night Flight to Paris, a standalone novels. This book sees a spy named Harry Mitchell volunteering for a dangerous mission to Nazi-occupied Paris in 1943. The capital of French is at war with itself as the numerous factions fight amongst themselves. Mitchell has good reason for coming to Paris though: his family are still here and they are in the hands of the Gestapo. His mission will take all his ingenuity to simply get into the city and once he's there, it will be a struggle to survive.
Order of Books » Authors » Order of David Gilman Books
2 Responses to "Order of David Gilman Books"