Order of David VanDyke Books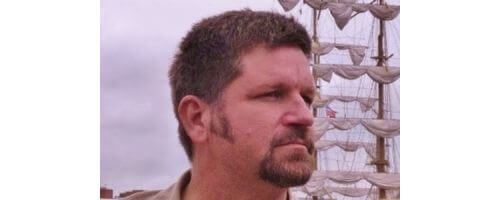 David VanDyke is an America author and Hugo Award winner. he is the creator of the Plague Wars series as well as the Stellar Conquest and Galactic Liberation series of books. He's also co-written the Star Force series with B.V. Larson.
VanDyke is a former U.S. Military officer who retired after serving for several years and working in combat zones. In addition to winning the Hugo Award, he was a Dragon Award finalist. VanDyke currently lives in the Tucson, Arizona with his wife.
Publication Order of Plague Wars Books
(with Ryan King)
Chronological Order of Plague Wars Books (with Ryan King)
Publication Order of Stellar Conquest Books
Publication Order of Knightsbridge Canyon Books
(with)
Publication Order of Supernatural Siblings Books
(with)
Publication Order of Galactic Liberation Books
(with B.V. Larson)
Publication Order of Star Force Books
(with B.V. Larson)
Publication Order of Short Stories/Novellas
Publication Order of Anthologies
If You Like David VanDyke Books, You'll Love…
The first book in the Plague Wars series is called Reaper's Run. This book starts with what seems to be a miracle, US Marine Sargeant Jill "Reaper" Repeth sees her blown-off legs regenerate. She thinks it's a miracle, but it's actually a scientific breakthrough that there are forces inside the government who want to quash before it gets out. Reaper is set on the run across the fraying country with ruthless agents on her tail. On her run, she's forced to make an impossible choice: find the family that may be dead or work to discover the secret to this plague that is causing miracles – and disasters. This first book in the long series sets up a lot of what's to come.
Loose Ends is the first book in the California Corwin P.I. Mystery series. California Corwin is a street smart, ex-cop who is now working as a private eye. When a young girl is kidnapped, Corwin is brought in to help find her in what seems to be a straightforward case. However, it turns out to be anything but as Corwin becomes entangled with cops and criminals, hitmen and unexpected allies. Cal finds himself struggle to solve the case with fears that another victim could be on the way.
Order of Books » Authors » Order of David VanDyke Books
One Response to "Order of David VanDyke Books"