Order of Debbie Herbert Books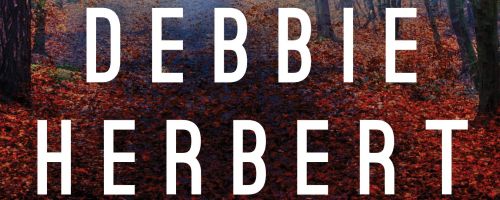 Debbie Herbert is an American author out of Alabama. She writes in the genres of psychological suspense, romantic suspense and paranormal romance. Her novels tend to have a bit of southern gothic to them as well thanks to her upbringing and background.
Herbert has always been interested in magic, romance and Gothic stories which ultimately led to that being incorporated in her books. She lives in Alabama with her husband and she has two grown adult sons, one of which has autism. When she's not writing Debbie enjoys the Alabama Crimson Tide football team, bicycling, and jet skiing.
Publication Order of Dark Seas Books
Publication Order of Appalachian Magic Books
Publication Order of Bayou Magic Books
Publication Order of Bad Alpha Dads Books
Publication Order of Lavender Mountain Books
Publication Order of Normal, Alabama Books
Publication Order of Standalone Novels
If You Like Debbie Herbert Books, You'll Love…
Cold Waters is the first book in the Normal, Alabama series. One night a young girl named Violet and her friend Ainsley go out on a summer-night swim, but only Violet returns. Everyone thinks that she is a murderer, but Ainsley's body was never found. Years later and after time spent in a psychiatric ward, Violet returns home. She is still haunted by that night and the townspeople haven't forgotten either, accusing her of murder. As Violet makes it through the hot summer, she begins having visions of Ainsley's fate. She'll need to keep sane long enough to find out the truth.
Herbert is also the author of Not One of Us. The book follows Jori Trahan who is moving back home to Alabama to care for her grandmother and autistic brother. Thirteen years ago in this same town, her boyfriend vanished without a trace. Now that she is back in town, she comes face-to-face with the mystery behind his appearance. Jori has a rare form of synesthesia, meaning she can "hear" colors; and this will help in her search for the truth about what happened all those years ago.
Order of Books » Authors » Order of Debbie Herbert Books