Order of Deborah Garner Books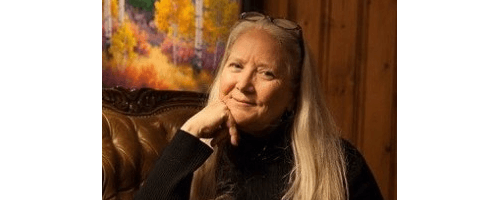 Deborah Garner is an American author of cozy mystery and holiday fiction novels. She writes the Moonglow Christmas, the Paige MacKenzie, and the Sadie Kramer Flair series. Deborah was born and raised in California, and spent time studying in France before returning back to the States. Aside from being an author, she ran a dance and performing arts center, designed and manufactured clothing and accessories, and worked in corporate retail management. She enjoys photography and hiking, and is passionate about animal rescue. With her dogs in tow, Deborah splits her time between California and Wyoming.
Deborah Garner made her debut as a novelist in 2012 with the novel Above the Bridge, beginning her Paige MacKenzie Mystery series. Below is a list of Deborah Garner's books in order of when they were originally released:
Publication Order of Moonglow Christmas Books
Publication Order of Paige MacKenzie Mystery Books
Publication Order of Sadie Kramer Flair Books
Publication Order of Standalone Novels
Publication Order of Non-Fiction Books
If You Like Deborah Garner Books, You'll Love…
Deborah Garner Synopses: Mistletoe at Moonglow by Deborah Garner is the first book of the Moonglow Christmas series. Mist, Montana's resident chef and artist, brought her distinctive new age flavor to the small, old western town of Timberton. Mist has a way of working magic in people's lives, so when guests arrive at the Timberton Hotel for the holidays, they bring worries, fears, and broken hearts. Will guests be able to exchange their sadness for hope through old-fashioned time spent together, exquisite food, conversation, and perhaps a snowball or two? There is one certainty: Every visitor leaves town with a kinder heart, no matter how cold the winter is.
Above the Bridge is the first book in the Paige MacKenzie Mysteries series. The sole objective of Paige MacKenzie when she arrives in Jackson Hole is to complete a straightforward newspaper assignment on the Old West. But her instincts soon tell her that the well-known mountain region in the northwest of Wyoming contains more than just a basic story. Paige soon finds herself on the trail of a centuries-old legend about buried treasure after a chance encounter with the attractive cowboy Jake Norris. Paige will look for clues deep into Jackson's past, from the water-damaged edge of a map to the enigmatic glow of an antler arch, high into the mountainous terrain. She will have to decide who is trustworthy and who isn't by avoiding a few shady characters who are also looking for the same hidden reward.
A Flair for Chardonnay by Deborah Garner is the first Sadie Kramer Mystery. Sadie Kramer, a flamboyant senior sleuth, heads to the California wine country with a tote-bagged Yorkie and a slew of questions when she learns that the owner of Cioccolato, her favorite chocolate shop, is in trouble. Answers are promised by the fourth-generation Tremiato Winery, but not before a body turns up at the Harvest Festival that the winemakers had planned.
Even though the four Tremiato siblings and a few of their more distant acquaintances have motives, only one of them might be responsible. In order to identify the perpetrator, Sadie will need to separate the wrath from the grapes as she juggles truffles, tips, and turnoil.
Cranberry Bluff is a standalone title by Deborah Garner. When routine errands put Molly Elliott in the wrong place at the wrong time, her peaceful life in Tallahassee, Florida, is disrupted: in the middle of a bank robbery. She moves across the country to Cranberry Cove, where she has inherited her Aunt Maggie's bed and breakfast on the Northern California coast. She flees both the attention of the media and mysterious, threatening letters. Her new beginning is peaceful until five guests with hidden agendas show up for a weekend at the inn. At Cranberry Cottage Bed and Breakfast, there's more than just scones cooking when you combine one blushing honeymoon couple, one flamboyant boutique owner, a deadpan traveling salesman, and a charmingly handsome novelist. Will Molly's past come back to haunt her as the real motives become clearer, or will she finally be able to move on from it?
Order of Books » Authors »