Order of Deryn Lake Books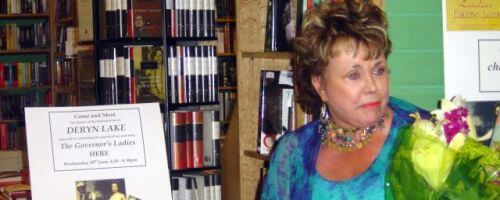 Deryn Lake is a British author best known for her work as the creator of the popular John Rawlings Mystery series. Deryn Lake is actually a pen name used by the historical novel author Dinah Lampitt.
Lampitt was born in a small English town called Ilford. From a young age, she found herself drawn to novels as well as the school subjects of History and English. She would volunteer to read in class and started penning her own stories at a very young age. After college she worked in journalism and started a family, but the writing bug will catch her later in life and she has since written many novels.
Publication Order of John Rawlings Books
Publication Order of Reverend Nick Lawrence Mystery Books
Publication Order of Standalone Novels
Publication Order of Short Stories/Novellas
Publication Order of Short Story Collections
If You Like Deryn Lake Books, You'll Love…
The first book in the series is called Death in the Dark Walk. The first book introduces us to John Rawlings who is celebrating finishing his indentures at Vaux Hall Pleasure Gardens when he manages to trip on the body of a young girl. He heads into the magistrate's office where he is considered a suspect, but after explaining his situation and using his outstanding powers of recollection he's released. The magistrate is so impressed by Rawlings' memory that he asks him to investigate the case himself. There is a lot to this girl's life and the case will challenge Rawlings' extraordinary mind.
Death at the Beggar's Opera is the second book in the series. In this book, Rawlings goes to a performance of 'The Beggar's Opera' in Drury Lane when the leading actor falls to his death on stage. The actor had a reputation as a philanderer and this leads to his death being a cold blooded murder. Rawlings will investigate alongside blind magistrate John Fielding, in an intriguing case with a ton of suspects.
Order of Books » Authors »