Order of Diane Kelly Books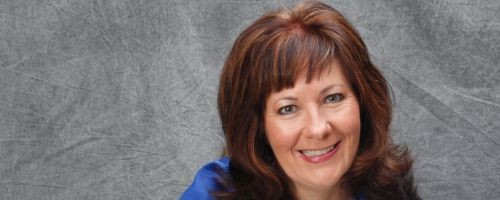 Diane Kelly is an American author of romantic mystery novels. She writes the Tara Holloway series and the Paw Enforcement series. Diane's first career was as a tax advisor, until she found herself inadvertently working with the white collar criminal type and decided that she didn't want to end up in prison. She thought self-employment would be a good idea, and began writing her Tara Holloway series. Her novels are known to feature feisty heroines, quirky sidekicks, sexy leading men, and also dogs – complete with a large dose of humour.
Diane Kelly made her debut as an author in 2011 with the novel Death, Taxes and a French Manicure. Below is a list of Diane Kelly's books in order of when they were first published:
Publication Order of Tara Holloway Books
Publication Order of 12 Days Of Christmas Short Stories Books
Publication Order of Paw Enforcement Books
Publication Order of House-Flipper Mystery Books
Publication Order of Busted Books
Publication Order of Mountain Lodge Mystery Books
Publication Order of Southern Homebrew Mystery Books
Publication Order of Standalone Novels
Publication Order of Short Stories/Novellas
Publication Order of Cozy Case Files Mystery Sampler Books
Publication Order of Anthologies
If You Like Diane Kelly Books, You'll Love…
Diane Kelly Synopses: Love, Luck, and Little Green Men is a standalone contemporary romance novel by Diane Kelly. Erin Flaherty is a single mother who is on a string of bad luck. Not only is she fighting romantic feelings for Father Brendan O'Donnell, St. Anthony's brown-eyed and broad-shouldered priest, but she also faces a heartbreaking choice. After the vet diagnoses her son's Irish Setter with a life-threatening illness, Erin must find a way to gather enough money for the surgery in order to potentially save him. Unfortunately, the income from her shoe repair business and Irish step-dancing lessons are barely enough to put food on the table. When an odd little man appears in her life, Erin's entire belief system is challenged. Will the luck of the Irish and the power of love be on Erin's side?
Five Gold Smuggling Rings by Diane Kelly is the fifth short story in the 12 Days of Christmas multi-author series. Based on an anonymous tip, rookie ICE agent Angelika Dietrich gets her first real case. Things quickly steam up when she's paired with her secret crush, Javier Carrasco, a veteran agent who is both sexy and stoic. Javier won't be an easy nut to crack, but if anyone can do it, it's the bold, brassy and tall Angelika – an ass-kicking tornado of a woman. With a wicked sense of humor and a heart as big as her size-eleven stilettos, Angelika will have you cheering for her to capture the bad guys as well as Javier's heart.
Order of Books » Authors » Order of Diane Kelly Books