Order of Dinah Jefferies Books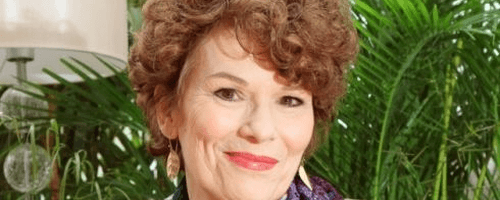 Dinah Jefferies is a Malayasian-born British novelist of historical fiction novels. Dinah moved to England when she was nine years old, and missed the heat of Malaysia. She studied Fashion Design, and lived in places like Tuscany (where she worked as an au pair for a countess), a hippie commune in Suffolk, and later Andalusia. Dinah suffered the loss of her young son, and draws on that experience in her writing. Her novels mix rich settings with history and human nature. Dinah lives in England with her husband.
Dinah Jefferies made her debut as a novelist in 2013 with The Separation. Below is a list of Dinah Jefferies' books in order of when they were originally released:
Publication Order of Daughters Of War Books
Publication Order of Standalone Novels
| | | |
| --- | --- | --- |
| The Separation | (2013) | |
| The Tea Planter's Wife | (2015) | |
| The Silk Merchant's Daughter | (2016) | |
| Before the Rains | (2017) | |
| The Sapphire Widow | (2018) | |
| The Missing Sister | (2019) | |
| The Tuscan Contessa | (2020) | |
If You Like Dinah Jefferies Books, You'll Love…
Dinah Jefferies Synopses: The Tea Planter's Wife is a standalone novel by Dinah Jefferies. Gwendolyn Hooper, then just 19, gets off a steamer in Ceylon with a sense of optimism and a desire to travel with her new husband. However, the man who accompanies her at the tea plantation is not the same man with whom she fell in love in London. Laurence is distant and melancholy, and he works long hours, leaving his young bride to explore the plantation by herself. Gwen soon becomes pregnant, and her husband is overjoyed, but she has little time to celebrate. It is a place that is full of clues to the past, such as locked doors, a yellowed wedding dress in a dusty trunk, and a grave in the grounds that is far too small for an adult. The new mother is confronted with a terrible decision in the delivery room. She is aware that no one in her upper-class group will comprehend it, not even Laurence. Gwen is more isolated than ever because she is compelled to conceal a marital secret. How will her husband ever comprehend what she has done when the time comes?
The Silk Merchant's Daughter by Dinah Jefferies is a standalone title. French Indochina, 1952. Nicole, a half-French, half-Vietnamese teenager, has been living in the shadow of her beautiful older sister Sylvie ever since her mother passed away. Nicole is given an abandoned silk shop in the Vietnamese neighborhood of Hanoi when Sylvie takes over the family business. However, the region is overflowing with militant rebels who seek to end French rule in any way they can. Nicole discovers for the first time the taint of colonial rule, and the fact that her own family was involved in it shakes her to the core. Tran, a notorious Vietnamese insurgent, appears to be the ideal means of escaping her problems, and Mark, a charming American trader, is the man she's always wanted. In this world, however, where no one is as they seem, who can she trust?
Before the Rains by Dinah Jefferies is a standalone novel. Rajputana, India, 1930. Eliza, a 28-year-old photojournalist, has only had her camera as a companion since the death of her husband. She is determined to establish herself when the British government sends her to an Indian princely state to photograph the royal family.
However, Eliza meets Jay, the Prince's dark-haired brother, when she arrives at the palace. Jay awakens Eliza to the injustices of British rule while she awakens Jay to the poverty of his people. Soon, Jay and Eliza discover that they have more in common than they initially thought. However, their families and society hold a different opinion. They will eventually have to choose between doing what is expected of them and following their heart.
Order of Books » Authors » Order of Dinah Jefferies Books