Order of Don Keith Books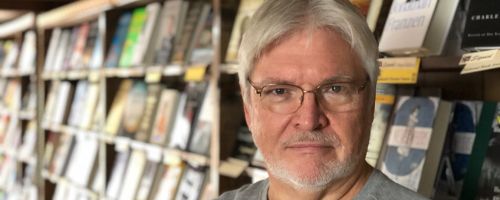 Don Keith is the author of many books including the Hunter Killer series with George Wallace, the Ride series, and the Rolling Thunder Stock Car Racing with Kent Wright.
Keith was born in the South in 1947 and has lived his entire live down there. Don attended the University of Alabama in Tuscaloosa where he earned his degree in broadcast and film communication with a minor in English and literature. He worked as a broadcast journalist and won awards from the Associated Press and United Press International for news writing and reporting. He would later work as an on-air personality which lead to him winning the Billboard Magazine "Radio Personality of the Year" award. His book Final Bearing became a film starring Gerard Butler and Gary Oldman.
Publication Order of Hunter Killer Books
(with George Wallace)
Publication Order of Ride Books
Publication Order of Rolling Thunder Stock Car Racing Books
(with Kent Wright)
Publication Order of Standalone Novels
Publication Order of Collections
Publication Order of Non-Fiction Books
Publication Order of American War Heroes Non-Fiction Books
If You Like Don Keith Books, You'll Love…
Final Bearing is the first book in the Hunter Killer series. The book sees Commander Jonathan Ward and his crew on the old attack sub Spadefish as they are sent on one final mission. A Navy SEAL team has been sent to South American on orders to destroy the secret laboratories of an infamous drug cartel. The Spadefish has been sent to simply provide assistance, but the drug lord they are after has a few tricks up his sleeve including a mini-submarine of his own and he will do whatever it takes to protect the empire.
Keith also authored the military history book, Undersea Warrior. It tells the true story of Dudley "Mush" Morton, a submariner without peer. During World War II, he would relentlessly attack the Japanese and went through torpedoes in record time. He ranked up many achievements, including being the first American captain to take out an entire enemy convoy. Keith tells the story of the man who did things his way.
Order of Books » Authors » Order of Don Keith Books