Order of Dwight Holing Books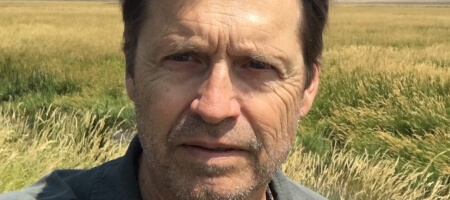 Dwight Holing is an American author out of California. He is best know as the writer and creator of the Nick Drake and Jack McCoul Caper series of books. In addition to his fiction writing, he has written and edited numerous nonfiction books on nature travel and conservation.
Holing lives in California with his wife and children. His wife is an environmental advocate, a trait they are passing on to their children. He is the author of literary short fiction that has won awards, including the Arts & Letters Prize for Fiction.
Publication Order of Jack McCoul Caper Books
Publication Order of Nick Drake Books
| | | |
| --- | --- | --- |
| The Sorrow Hand | (2018) | |
| The Pity Heart | (2019) | |
| The Shaming Eyes | (2019) | |
| The Whisper Soul | (2020) | |
| The Nowhere Bones | (2020) | |
| The Forever Feet | (2022) | |
| The Demon Skin | (2023) | |
Publication Order of Short Story Collections
If You Like Dwight Holing Books, You'll Love…
The Sorrow Hand is the first book in the Nick Drake series of books. The book follows a Vietnam veteran turned wildlife ranger Nick Drake in Oregon in 1968. He was trained to kill in the military, but he never retrained to rejoin society and sometimes it shows. He spends his time in the high desert in search of redemption as he patrols wildlife refuges. One day he stumbles upon a girl's dead body, ritually placed in a gully. This murder seems like just the beginning and Drake will have to rely on the skills he left behind to stop a killer.
Holing is also the author of the Jack McCoul Caper series and the first book is called A Boatload. McCoul is a master con artist with a unique set of skills, but none of those skills are legal. He's decided to give up on his life of crime after marrying his wife, but his new brother-in-law ruins that when he pulls a heist that catches McCoul and his wife in the middle of it. There are killers on the hunt for them and the stolen computer chips, and Jack will have to pull every trick out of his bag to catch the killers and save his family.
Order of Books » Authors » Order of Dwight Holing Books