Order of E.M. Foner Books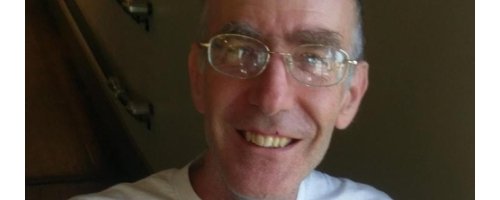 E.M. Foner is an American science fiction and fantasy author. He is the author of the popular EarthCent Ambassador and AI Diaries series of books. Foner likes to mix up comedy and science fiction in his writing with the content of the books aimed towards adults.
Foner has said that his decision to write was less inspiration and more desperation. He had been self-employed for years, running his own business, and when that business starting to go down he decided to give it up and focus on himself. During this time off of living on his savings, he started writing and found himself a new career.
Publication Order of AI Diaries Books
Publication Order of Earth Cent Ambassador Books
Publication Order of EarthCent Metaverse Books
Publication Order of Standalone Novels
If You Like E.M. Foner Books, You'll Love…
Date Night on Union Station is the first book in the EarthCent Ambassador series. The book sees Kelly Frank, EarthCent's top diplomat on Union station. She doesn't really know what her job exactly entails and the pay is horrible. She is in a rut in her career and is questioning her career choices. One day she receives a gift subscription to a dating service that is rumored to be powered by the same benevolent artificial intelligence that runs Union Station and she decides to give it a shot. The results are…not great as her dates go from bad to worse. Her only hope is that the supposedly omniscient AI is planning a happy ending for her and her love life.
Another series by Foner is the AI Diaries and the first book is called Turing Test. The book sees Mark Ai, a PC repairman who is only doing that job as a cover. He is actually a AI Observer sent to evaluate humanity and he has a mission managing the observation team while also trying to be a fill-in parent and good dog owner. When another group of aliens arrive on Earth, things start spinning out of control for Mark and his team.
Order of Books » Authors » Order of E.M. Foner Books