Order of E.V. Thompson / Ernest Victor Thompson Books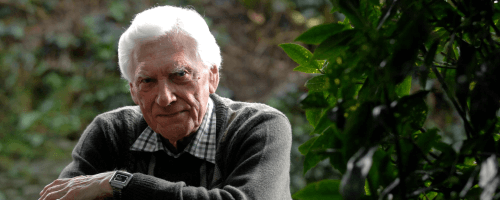 E.V. Thompson is an author of historical novels. The author's full name without the initials is Ernest Victor Thompson. E.V. is the author of the Retallick Saga, the Amos Hawke series, and the Jagos of Cornwall series.
Thompson joined the Royal Navy when he was only 15 years old. He served during the Korean War and traveled all over. After leaving the Navy is when he picked up the pen and started writing short stories. He would go on to work as a Civil Servant in Devonport naval dockyard and it was at this time that he published his first novel, Chase the Wind.
Publication Order of Amos Hawke Books
Publication Order of Jagos of Cornwall Books
Publication Order of Retallick Saga Books
Chronological Order of Retallick Saga Books
Publication Order of Standalone Novels
Publication Order of Collections
Publication Order of Non-Fiction Books
Publication Order of Anthologies
If You Like E.V. Thompson / Ernest Victor Thompson Books, You'll Love…
Chase the Wind was Thompson's first book and the first novel in the Retallick series. The story introduces Josh Retallick and his love, Miriam, as they explore the secret places and wild creatures of Bodmin Moor. What they don't know is that fate is soon to pull them apart. Ultimately, destiny will bring them back together again, but it will be after hard and bitter years as powerful forces set out to crush the mining community.
Though the Heavens May Fall is the first book in the Amos Hawke series. The story takes place in Cornwall in 1856 when three men have just been murdered. Amos Hawke is a Cornish detective working from Scotland Yard and he is sent in to investigate. One of the men leaves behind a wife named Talwyn and a daughter. The two of them, Amos and Talwyn, don't give off to a great start when they first meet. However, she will be crucial to the case and helping Amos bringing the killer of the men to justice. The series continues with Churchyard and Hawke and Hawke's Tour.
Order of Books » Authors »