Order of Earl T. Roske Books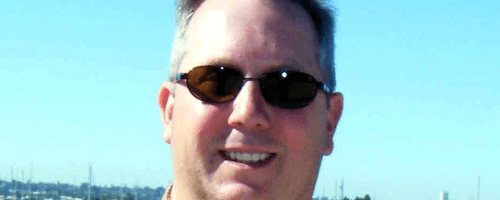 Earl T. Roske is an author of science fiction novels. He writes the Hospitaller Orphan Corps universe and other series. Earl lives in the Bay Area of California with his wife, daughter, dog and cats.
Earl T. Roske made his debut as a novelist in 2013 with the standalone novel Tale of the Music-Thief. Below is a list of Earl T. Roske's books in order of when they were originally released:
Publication Order of Dewey Tyler, Orphan Corps Books
Publication Order of The Last Wave Books
Publication Order of Lost Sheep Books
Publication Order of Seasons Of War On Abira Books
Publication Order of Stories Of The Orphan Corps Books
Publication Order of Standalone Novels
Publication Order of Short Stories/Novellas
Publication Order of Collections
Publication Order of Anthologies
If You Like Earl T. Roske Books, You'll Love…
Earl T. Roske Synopses: Tale of the Music-Thief is a standalone title by Earl T. Roske. In this intriguing tale, Allegra, an opera performer by day and a minstrel by night, finds herself gradually forgetting every song she knows. To her horror, she discovers that everyone else is also experiencing the same phenomenon, as their music is being stolen from their minds, music sheets, and even crystals.
With each lost song, Allegra's past memories start to resurface, bringing back a pain she isn't ready to confront. Despite uncovering how the music is being stolen, Allegra fails to convince the authorities to take action, leaving her with no choice but to embark on a perilous journey alone.
Fortunately, with the help of friends and strangers, Allegra sets out to confront the music-thief before he can flee the region and take the music with him. However, time is not on her side, and she must act fast before it's too late.
As Allegra races against time to save the music and herself, she finds herself confronting challenges she never thought possible. Can she find the music-thief in time and put an end to his nefarious scheme? Only time will tell.
Secrets on Wenshen is the first book in the Dewey Tyler, Orphan Corps series by Earl T. Roske. When Dewey's platoon receives a distress signal, they jump to another supposedly unoccupied solar system to respond. However, they soon find themselves facing a smuggler's ship that is on the brink of failure. Fortunately, the Hospitallers arrive in time to offer assistance, but they are not alone.
Under attack and with their jump drive out of commission, the Hospitallers are rapidly running out of options. Their only hope is a nearby planet called Wenshen, but it has an acidic atmosphere that makes it inhospitable to humans. Dewey knows that the situation is dire, and their choices are limited: they can either remain in space and face certain death, or they can land on Wenshen and meet their fate there.
But the Hospitaller Orphan Corps is not one to give up easily. Despite the odds stacked against them, they remain determined to find a solution and overcome the impending threat of death. With their ingenuity and resourcefulness, they may just find a way to survive and emerge victorious against all odds.
Last Wave by Earl T. Roske is the first book in the Last Wave series. Is being alone worse than death? Acharon has no interest in finding out. He and Sovelet are two of the last humans on Earth, living a peaceful life on a man-made island. For years, Acharon has savored the tranquility of his existence, relishing in the quiet moments and watching sunsets as humanity dwindles to extinction.
However, when Murphy takes his own life and Sovelet receives a devastating medical diagnosis, Acharon's peaceful life is shattered. He realizes that he can no longer sit idly by and watch as his friend's life slips away. In order to save Sovelet, Acharon must venture into the wild city that hasn't seen a human in decades and has no fear of them.
It is a perilous journey filled with dangers and bad memories, but Acharon is determined to do whatever it takes to keep Sovelet safe and alive. Death may be inevitable, but Acharon refuses to let it claim his friend without a fight. With grit and determination, he faces the challenges ahead and risks everything to ensure that Sovelet survives.
Order of Books » Authors » Order of Earl T. Roske Books