Order of Edwin Hill Books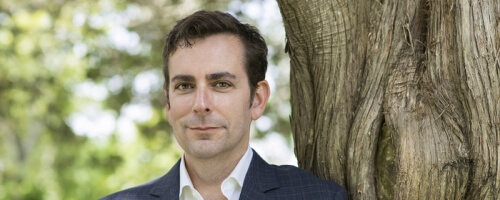 Edwin Hill is an American author best known for writing the Hester Thursby Mystery series of books. His first book, Little Comfort, debuted the character and was well received upon release.
Hill attended Wesleyan University and graduated with a B.A. in American Studies. He would spend some time in San Francisco before returning to Boston where he earned an MFA from Emerson College. He would work in educational publishing for a number of years before moving to writing full-time.
Publication Order of Hester Thursby Mystery Books
Publication Order of Standalone Novels
If You Like Edwin Hill Books, You'll Love…
The Hester Thursby Mystery series kicks off with Little Comfort. The book introduces us to the title character who is working as a Harvard librarian. She finds that even in this world of computers, people still need her help finding things. That's why in addition to being a librarian she runs a side business tracking down lost people. Her latest case is unlike any other as she is tasked with finding the handsome Sam Blaine. He's a man that doesn't want to be found as he ran away as a teenager with his friend Gabe and has traveled the country and changed identities ever since. He doesn't want to be found and will do whatever it takes to get her out of the way to keep it that way.
Hill followed that book up with The Missing Ones. Hester is investigating some disappearances at Finisterre Island. The beautiful, remote town is a great place for tourists to visit, but there is a darker element as well. There is a dilapidated house that is a home for squatters and junkies. A few months ago a child went missing which caused suspicion about the house and it's inhabitants. The boy was eventually found, but now there is another child missing. Hester is called to the island by a mysterious text message and finds a murder waiting for her. She'll connect the dots to the case and find secrets that run deep in this small island.
Order of Books » Authors » Order of Edwin Hill Books