Order of Elise Kova Books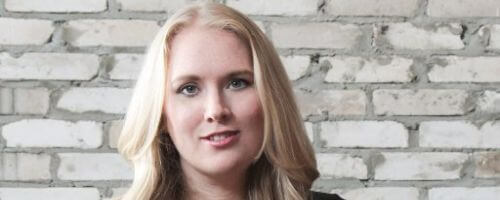 Elise Kova is a prolific author who has created multiple series including the Vortex Chronicles series, the Air Awakens series, and the Married to Magic series.
Kova has lived many lives prior to becoming an author. In her life, she has graduated from an MBA program, lived in Japan, and went to work for a Fortune 500 technology company. None of these careers really stuck for her until she became an author. Elise makes her home in Florida and when she's not writing she enjoys playing video games, drawing, and watching anime. She is active on social media and likes to interact with her readers.
Publication Order of Age of Magic: Wish Quartet Books
Publication Order of Air Awakens Books
Publication Order of Air Awakens: Vortex Chronicles Books
Publication Order of Golden Guard Books
Publication Order of Loom Saga Books
Publication Order of Married to Magic Books
Publication Order of A Trial of Sorcerers Books
Publication Order of Anthologies
If You Like Elise Kova Books, You'll Love…
Air Awakens is the first book in the series of the same name. The story begins as the Solaris Empire is just one more conquest away from uniting the continent. There is also a seventeen-year-old library apprentice named Vhalla Yarl who has a rare elemental magic sleeping inside of her, a magic that could shift the tides of the war. Vhalla has been raised to fear the world of magic and has preferred her place in the quiet world of books. However, when she unknowingly saves the life of one of the most powerful sorcerers, she is drawn into that world.
The Married to Magic series starts with A Deal with the Elf King. There has been a long agreement between humans and elves that has kept the peace between them for centuries as the elves take a young woman from Luella's village to be their Human Queen. Luella is glad to have avoided this fate and instead has dedicated her life to becoming the town's healer. All that changes when the Elf King arrives and he's looking for her. Everything that Luella has known about this world turns out be a lie as she's taken into the world of magic, finding a world that she will need to save.
Order of Books » Authors » Order of Elise Kova Books