Order of Eliza Knight Books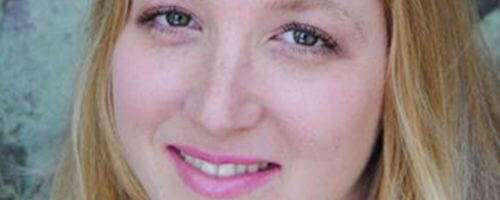 Eliza Knight is an author of historical romance novels. She writes the Conquered Bride, Highland Bound, Stolen Bride, Sutherland Legacy, and several other series. She is a USA Today bestselling author. Eliza became enamoured with history when she visited France as a young girl. When she isn't reading, writing or researching, she is usually chasing after her three girls. She also enjoys wine-tasting, travelling, hiking, watching movies, shopping, and spending time with family and friends. Eliza lives with her family atop a mountain, and has two dogs and a turtle.
Eliza Knight made her debut as a novelist in 2011 with the novel A Lady's Charade. Below is a list of Eliza Knight's books in order of when they were originally released:
Publication Order of Conquered Bride Books
Publication Order of Highland Bound Books
Publication Order of Highland Wars Books
Publication Order of MacDougall Legacy Books
Publication Order of Men Of The Sea Books
Publication Order of One Night Books
Publication Order of Prince Charlie's Angels Books
Publication Order of Rules Of Chivalry Books
Publication Order of Scots Of Honor Books
Publication Order of Stolen Bride Books
Chronological Order of Stolen Bride Books
Publication Order of Sutherland Legacy Books
Publication Order of Tales From The Tudor Court Books
(as E. Knight)
Publication Order of Thistle and Rose Books
Publication Order of Wicked Women Books
Publication Order of Standalone Novels
Publication Order of Short Stories/Novellas
Publication Order of Non-Fiction Books
Publication Order of Kilts and Kisses Books
Publication Order of Midsummer Knights Books
Publication Order of Pirates Of Britannia: Lords Of The Sea Books
Publication Order of Anthologies
If You Like Eliza Knight Books, You'll Love…
Eliza Knight Synopses: Her Captain Returns is the first book of the Men of the Sea trilogy by Eliza Knight. After Miss Corinne Claymore gave into the titillating advances of Captain Ryder Montgomery, she asked herself how something so sinful could feel so good.
Corinne never knew what she was getting into with her innocent flirtations with Ryder. Scandal ensues as they are discovered together in the gardens at Lady Covington's ball. Corinne finds herself not only married to Ryder, but abandoned. A short letter informs her he will be gone for several years.
Eight years elapse while Ryder is on a secret mission for the Prince Regent. He only returns at hearing the news of his brother's death, giving him the title of Earl of Stafford. His love and passion for Corinne have never waned. In fact, remembering their nights of pleasure has been the only thing that's kept him sane on his dangerous journey. But she has changed much, full of bitterness and the fear of being left alone again. Ryder must woo her back to him and soothe her fears, all while discovering how his brother died and who may be at fault. It will be a treacherous adventure, but one consumed with building trust and love while enjoying carnal pleasures.
A Lady's Charade by Eliza Knight is the first book in the Rules of Chivalry series. From across the battlefield, English knight, Alexander, Lord Hardwyck, spots the object of his desire – and his conquest, Scottish traitor Lady Chloe. Abandoned across the border and disguised for her safety, Chloe realizes the man who besieged her home in Scotland has now become her savior in England. Her life in danger, she vows to keep her identity secret, lest she suffer his wrath, for he wants her dead. Or love could claim them both and unravel two countries in the process… Alexander suspects Chloe is not telling the truth about her identity and has declared war on the angelic vixen who now claims his heart. Once the truth is revealed, each one will have to choose between love and duty.
Laird of Shadows by Eliza Knight is the first book in the MacDougall Legacy series. Beiste MacDougall has only just found himself as laird of his clan following a brutal attack from Vikings that left his father slain. On the night of his sire's death, a beautiful woman comes to his castle begging for help, calling upon a vow their clans had made years earlier. Though he'd rather grieve, Beiste is tempted by the lass, the secrets she holds, and the chance at retribution she brings. Lady Elle Cam'béal is desperate to save her brother and her clan from the vile clutches of her Viking enemies. But there is only one man who can help her, a handsome, provocative laird with a beastly temper. When he locks her in a chamber, she is visited by an apparition, and left with a secret that changes her destiny. Elle must figure out a way to accept her fate, but also forge a future of her own choosing. As battles and treachery occur one after another, Beiste and Elle find unlikely allies in each other, and a few stolen moments of passion that bring light to their lives during dark times.
Order of Books » Authors » Order of Eliza Knight Books