Order of Ellie Masters Books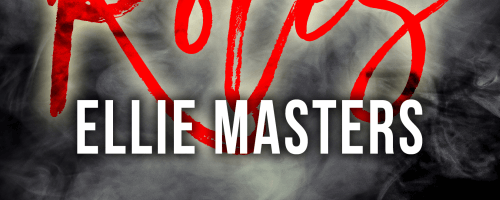 Ellie Masters is an American author of romantic suspense novels. She writes the Angel Fire, Guardian Hostage Rescue Specialists, The One I Want (with Jet Masters), and more series. Ellie is a USA Today bestselling author, in addition to being a doctor and retired colonel. In her books, she aims to fill the pages with sexy alphas, while tugging at the reader's heartstrings and all the while making their heart pound.
Ellie Masters made her debut as a novelist in 2016 with Changing Roles – a novel she co-authored with Jet Masters. The novel began a series of the same name. Below is a list of Ellie Masters' books in order of when they were first published:
Publication Order of Angel Fire Books
Publication Order of Auction Night Books
(with Jet Masters)
Publication Order of Billionaire Boys Club Books
Publication Order of Changing Roles Books
Publication Order of Guardian Hostage Rescue Specialists Books
Publication Order of Guardian Hostage Rescue Specialists BRAVO Team Books
Publication Order of Guardian Hostage Rescue Specialists: Personal Protection Specialists Books
Publication Order of The One I Want Books
(with Jet Masters)
Publication Order of Standalone Novels
Publication Order of The Collective Books
Publication Order of Cocky Hero Club Books
Publication Order of The Everyday Heroes World Books
Publication Order of Anthologies
If You Like Ellie Masters Books, You'll Love…
Ellie Masters Synopses: Heart's Insanity by Ellie Masters is the first book in the Angel Fire series. Ash "Blaze" Dean has everything: wealth, fame, and the adoration of shrieking fans—but the endless parties and one-night stands are wearing them down. He needs someone to hold on to and something real. Ash is intrigued when he meets the intelligent and sassy Dr. Summers because he believes in fate and true love.
He is fascinated when Skye Summers does not know who he is. Because something tells him that this woman is worth the chase, he runs after her after a harmless flirtation. Even if he has to tell a small white lie, he will do whatever it takes to win the sexy doctor's affection. However, Skye might be too much for even Angel Fire's legendary lead singer to handle.
Dr. Skye Summers has made it through. She immediately rises from the ashes when life throws her off. She persevered through her time as a foster child and now works tirelessly to assist the less fortunate. Despite facing her challenges head-on, she is still haunted by her past demons. She is certain of one thing; She doesn't think love is real. She is done with the men in her life betraying and deceiving her. Even the irresistible and charming Ash Dean will not change her mind after years of suffering and disappointment.
Will Ash crash and burn in a "Blaze" of glory if he can't get Skye to open her heart?
Nondisclosure is the first book in the Billionaire Boys Club series. Powerful men either buy or take what they want. The Crown will no longer tolerate Prince Richard's latest sexual error as the cause of another royal scandal. He is not one to pay for sex; It makes perfect sense despite being repugnant and beneath him. Infidelity offers their exclusive clients discretion and unbreakable confidentiality agreements. What better way to explore his deeper desires without having to worry that his sex life will make the news? It appears that companionship is inexpensive, but happiness? Will he be left with the shattered remnants of what could have been when Rowan departs at the conclusion of their year-long agreement? Even a king will weep when privilege becomes a burden, but only if he has any say in the matter.
Rescuing Melissa by Ellie Masters is the first book in the Guardian Hostage Rescue Specialists series. Melissa is nearing the end of a dark and remorseful chapter in her life as the Fairytale Killer's wife. She only wants to move on and forget about the past.
CJ will finally witness the execution of the man who killed his baby sister while on leave from his position as a Guardian, an elite group of paramilitary hostage rescue specialists.
A man with the darkest of hearts and an unending capacity to inflict pain alters everything as Melissa and CJ reassemble their lives. By including his most prized Queen, Prince Charming seeks to honor his mentor's legacy and expand his collection of princesses.
Three people's lives will be ripped apart, twisted, and entangled in ways none of them could have imagined when tornadoes hit the town. While irrational Prince Charming seeks his Queen, horrifying events will rip Melissa and CJ apart, making it difficult for them to come together.
Will CJ and Melissa's chance at happiness be destroyed by Prince Charming? Or will genuine love triumph?
Order of Books » Authors » Order of Ellie Masters Books