Order of Ellie Midwood Books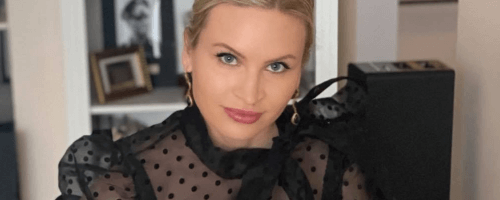 Ellie Midwood is an author of historical fiction novels. She is a USA Today bestselling author. She sets many of her novels in the World War II-era – an interest which she credits to her grandfather, who was a junior sergeant. Ellie continues to research World War II and Holocaust history by obtaining as much memorabilia and as many documents as she can. In her spare time, Ellie enjoys yoga, going on adventures, learning languages, and philosophy. She lives in New York.
Ellie Midwood made her debut as a novelist in 2015 with the novel The Girl from Berlin. Below is a list of Ellie Midwood's books in order of when they were originally released:
Publication Order of The Austrian Books
Publication Order of The Girl From Berlin Books
Publication Order of The Indigo Rebels Books
Publication Order of Metropolis Books
Publication Order of Women and The Holocaust Books
Publication Order of Standalone Novels
Publication Order of Short Stories/Novellas
Publication Order of Non-Fiction Books
Publication Order of Anthologies
If You Like Ellie Midwood Books, You'll Love…
Ellie Midwood Synopses: The Brooklyn Boys Club is a standalone novel by Ellie Midwood. Renzo has always been the craziest kid in Bensonhurst, Brooklyn, where he was born and raised: always first to sink a boat, steal a car, or egg-bomb an unfortunate police officer. But as he gets older, all of his "stunts," bravery, and great personality catch the attention of the underground rulers of the neighborhood with a lot of mob connections. Renzo and his friends must now choose whether they want to join the "family" or start their own Brooklyn Boys "family," where there are no rules as the first rule.
A Motherland's Daughter, A Fatherland's Son by Ellie Midwood is a standalone title. Poland, 1939. A nation divided by the occupation of two unlikely allies, the Soviet Union and Nazi Germany. Werner, a young Wehrmacht Unteroffizier, and Kira, a Soviet Military Interpreter, meet and fall in love despite all odds on the border of this newly divided territory. They both want nothing more than to live a happy life together, despite being forced into the military against their will. Everything was in place for Kira to defect and wed Werner; however, when the German army invades the Soviet Union, the two lovers are forced to fight on opposing sides of the frontline; trying to keep their humanity while both armies commit more and more atrocities. They must decide whether to give in to the hatred like sworn enemies or if their love is stronger than the destruction around them.
The Aftermath by Ellie Midwood is set in Berlin in the year 1945. A liberated Auschwitz inmate named Tadeusz Baumann teams up with the American intelligence service to track down Otto Neumann, a high-ranking SS official who is responsible for the deaths of thousands of innocent people. Their only hope of locating Neumann is for him to get in touch with his daughter, Gerlinde, before going completely missing. However, Gerlinde, a former BDM girl, dismisses the OSS agents' allegations against her father as enemy propaganda and refuses to cooperate or even acknowledge that he did anything wrong. Before their target makes his final escape, Tadeusz and Agent Morris must convince Gerlinde to cooperate and convince her that the elite Nazi upbringing she had is tainted by evil and horrors beyond her imagination. Although Germany has been liberated, the struggle to win the people's hearts and minds has only just begun.
Order of Books » Authors » Order of Ellie Midwood Books