Order of Marion Kummerow Books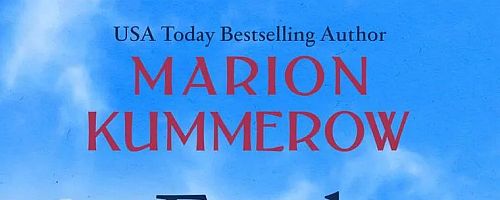 Marion Kummerow is a German author best known for writing the Berlin Fractured series of books.
Kumerow was born and raised in Germany before heading out to see the world. She headed off to discover the world and lived in other countries, but eventually made her return to her home country and settled down in Munich with her family. She got her start writing non-fiction books, but made her fiction debut with Unrelenting. This book was a story that is based on her own grandparents who belonged to the German resistance and actually fought against the Nazis.
Publication Order of Berlin Fractured Books
Publication Order of Margarete's Journey Books
Publication Order of War Girls Books
Publication Order of War Girls Romance Books
Publication Order of World War II Books
Publication Order of Standalone Novels
Publication Order of Short Stories/Novellas
Publication Order of Non-Fiction Books
Publication Order of Anthologies
If You Like Marion Kummerow Books, You'll Love…
From the Ashes is the first book in the Berlin Fractured book series. World War II is over, but the battle has just begun. Occupying Soviet forces are in Germany and Marlene believes they are just as cruel as the Nazis were. She is living in constant fear and works at the hospital to get by. There she meets Werner, a career politician and German émigré to Moscow, and the two grow close. He has high hopes for a better future, but is soon caught in between his loyalty to his party and his conscience. When Marlene criticizes the communist regime, she becomes a target and Werner will have a make a choice if he wants to save her.
Kummerow is also the author of the From the Dark We Rise. The story takes place in 1942 Germany where a young woman has just inherited a huge fortune. Annegret hopes to avoid the Gestapo and SS as best she can as the truth could cost her everything. That's because Annegret is not Annegret at all, but a girl living a secret life named Margarete. She wants to keep her head low, but when she finds out about the condition of a local labor camp – she knows she must do something.
Order of Books » Authors » Order of Marion Kummerow Books