Order of Suzanne Kelman Books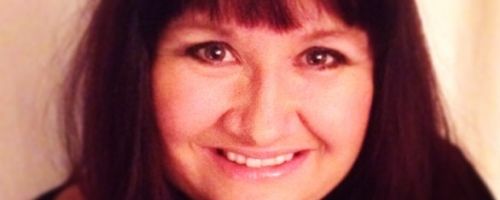 Suzanne Kelman is an author of historical fiction and women's fiction novels. She is also an award-winning screenwriter and playwright. Some of the awards she has won include the Best Comedy Feature Screenplay Award from the L.A. International Film Festival, the Gold Award from the California Film Awards, and the Van Gogh Award from the Amsterdam Film Festival. Suzanne was born in the United Kingdom, but now resides in Washington State.
Suzanne Kelman made her debut as a novelist in 2014 with The Rejected Writers' Book Club. Below is a list of Suzanne Kelman's books in order of when they were first released:
Publication Order of Southlea Bay Books
| | | |
| --- | --- | --- |
| The Rejected Writers' Book Club | (2014) | |
| Rejected Writers Take the Stage | (2017) | |
| The Rejected Writers' Christmas Wedding | (2017) | |
Publication Order of Standalone Novels
| | | |
| --- | --- | --- |
| A View Across the Rooftops | (2019) | |
| When We Were Brave | (2020) | |
| Under a Sky on Fire | (2020) | |
| When the Nightingale Sings | (2021) | |
| Garden of Secrets | (2022) | |
| We Fly Beneath the Stars | (2022) | |
If You Like Suzanne Kelman Books, You'll Love…
Suzanne Kelman Synopses: A View Across the Rooftops by Suzanne Kelman is a World War II historical novel set in 1941, Nazi-occupied Amsterdam. University professor Josef Held has never gotten over the loss of his beloved wife – and has no intention of finding someone new. In his mathematics classroom, the clock ticks steadily, even as the sinister footfalls of Nazi soldiers' threaten to drown it out.
Terrified, Josef tries to keep his eyes on the ground as Jews across the city are forced into ghettos. But then Michael Blum, his most reluctant, infuriating pupil, tells Josef Jews like him will no longer be allowed to study at all. Josef can ignore the situation no longer. And, after the shock of witnessing his neighbour killed on his own doorstep, he offers Michael a place to hide in an impulsive act of courage.
Michael is everything Josef is not: spontaneous, poetic, and unafraid to love. Even though his passionate relationship with a Dutch girl is strictly forbidden – for he is Jewish, and she is not. Somehow, in the quiet gloom of the attic, Josef doesn't mind things about Michael that annoyed him in the classroom, and a bond begins to develop.
Remembering the pain of his own heartbreak, Josef is desperate to give Michael and his girlfriend a chance. He must go on as if nothing was different: teaching his class, bowing to the Nazis. Despite the fear, a thrill of defiance begins to bloom. But then Michael becomes perilously ill, and there is no way to get him the help he so urgently needs.
As the war rages on, with danger and betrayal at every turn, no one can be trusted. If Michael is to survive and get back to his girlfriend, it will be down to Josef – to find his own heroism, and do whatever it takes to keep Michael alive. Even if it means putting his own life on the line.
The Rejected Writers' Book Club is the first book in Suzanne Kelman's Southlea Bay series. Librarian Janet Johnson is confused when she is invited – and practically dragged – to her first meeting of the Rejected Writers' Book Club. This quirky group of women would much rather celebrate one another's rejected manuscripts over cups of tea and slices of lemon cake than actually succeed in having a book published. But good friends are exactly what Janet needs after moving to the small town of Southlea Bay, Washington. Just as the ladies are about to raise a teacup to their five hundredth rejection letter, they receive bad news that could destroy one member's reputation – and force the group to disband. To save the club, Janet joins her fellow writers on a wild road trip to San Francisco in search of the local publisher who holds the key to a long-buried secret. As they race to the finish line, they'll face their fears – landslides, haunted houses, handsome strangers, ungrateful children – and have the time of their lives.
Order of Books » Authors » Order of Suzanne Kelman Books