Order of Ellison Cooper Books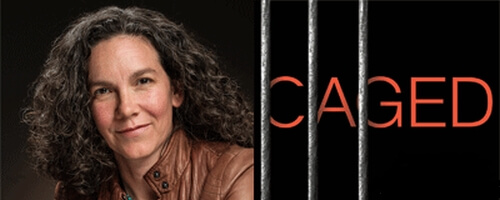 Ellison Cooper is an American author with a background in archaeology, cultural neuroscience, ancient religion, colonialism, and human rights. As an author, she is best known as the author of the Agent Sayer Altair series which began with the first book, Caged.
Cooper graduated with a Ph.D. in anthropology from UCLA. During that career, she conducted fieldwork in Central America, West Africa, Micronesia, and Western Europe. In addition to that, she has also spent time as a murder investigator in Washington, DC and is also a certified K9 Search and Rescue Federal Disaster Worker.
Publication Order of Agent Sayer Altair Books
If You Like Ellison Cooper Books, You'll Love…
Caged is the first book in the Agent Sayer Altair series. The book introduces us to the title character who is working as an FBI neuroscientist while reeling from the death of her fiance. She is pouring herself fully into her work of researching serial killers and is called onto a new case where a girl was slowly starved to death while held captive in a cage. Sayer is called in to lead the investigation and is in the spotlight soon after as the girl was the daughter of a high profile senator. When another girl is taken, the pressure is on and she'll need to work fast to save the second potential victim.
The second book in the series is called Buried. This book sees Altair back in the field after the events of the first book. She's called in when a FBI agent walking his dog falls into a sinkhole filled with human bones. The remains date back almost two decades and Sayer is on the cold case of a long missing teen. They also found two fresher corpses in the bones and Sayer will need to connect the old bones to the new ones to catch the killer.
Order of Books » Authors »