Order of Emily R. King Books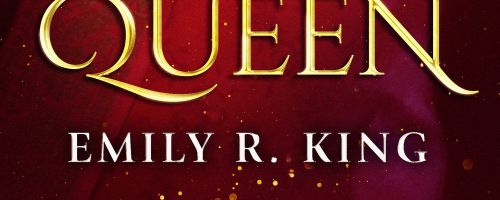 Emily R. King is a Canadian-American author best known for writing the Hundredth Queen series of books, the Evermore Chronicles books, and the Wings of Fury series. She debuted as an author in 2017 with the release of The Hundredth Queen, the first book in the series of the same name.
King was born in Canada, but her family then moved to the United States where she was raised. In addition to her work as an author, Emily is a shark advocate and an islander at heart. She is a mother of both children and three cats, who are her greatest interest of all.
Publication Order of The Hundredth Queen Books
Publication Order of The Evermore Chronicles Books
Publication Order of Wings of Fury Books
If You Like Emily R. King Books, You'll Love…
The Hundredth Queen sees Kalinda, an orphan from the Sisterhood in the Tarachand Empire, who is destined for nothing more than seclusion and prayer. She has accepted that she want be given a position of status and only hopes to continue living with the Sisterhood in their mountain temple. However, a visit from the tyrant Rajah Tarek will change everything. She ends up ripped from her home and put amongst Rahah's ninety-nine wives and courtesans. She finds solace in her guard Captain Deven Naik, but if she wants any hope of escape she will need to conjure an arcane, forbidden power buried within her.
King is also the author of Wings of Fury. The first book sees a woman named Althea who lives only to honor her mother's dying plea to protect her sisters. Althea and her sisters are possessions of Cronus, God of Gods, who only wants them to serve. Instead, Althea has other ideas and begins her journey towards crushing the God's tyranny. This is her destiny as it has been foretold by the Fates. There is also Crete, the Boy God, who also wishes to destroy his father. Cronus ends up learning of the plot and planning his counterstrike. To get the rebellion won, Althea must soar higher than any god.
Order of Books » Authors » Order of Emily R. King Books