Order of Emma Lathen Books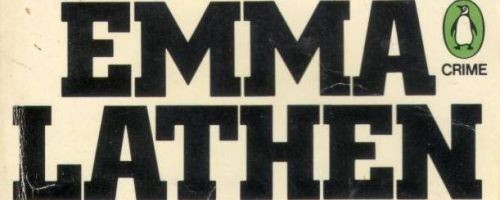 Emma Lathen is the collective pen name of American authors Mary Jane Latsis and Martha Henissart, who wrote mystery novels. Under the Emma Lathen pen name, they wrote the John Putnam Thatcher series; as R.B. Dominic, they wrote the Ben Safford series. The authors, who were both businesswomen, met as graduate students at Harvard. Latsis passed away in 1997.
Emma Lathen debuted as a novelist in 1961 with the novel Banking on Death. Below is a list of Emma Lathen's books in order of when they were originally released:
Publication Order of John Putnam Thatcher Books
Publication Order of Ben Safford Books
Publication Order of Elizabeth Thatcher Books
Publication Order of Non-Fiction Books
Publication Order of Anthologies
Notes: There is No Justice was also published as Murder Out of Court. Unexpected Developments is also known as A Flaw in the System.
If You Like Emma Lathen Books, You'll Love…
Emma Lathen Synopses: A Place for Murder is the second John Putnam Thatcher novel by Emma Lathen. John Putnam Thatcher gets to the bottom of things by cutting through divorce, carryings on, dog shows, and more to examine the financial motives and nail the killer.
Accounting for Murder is the third novel featuring John Putnam Thatcher by Emma Lathen. Banker/detective John Putnam Thatcher deals with miscalculations and murder at the National Calculating Company, where an accountant is found strangled with his adding machine cord.
Death Shall Overcome by Emma Lathen is about Wall Street promoting the first Black partner in a distinguised brokerage firm. Ed Parry is a Yale Summa graduate, Rhode Scholar, and rich in his own right.
Order of Books » Authors » Order of Emma Lathen Books