Order of Eoin Dempsey Books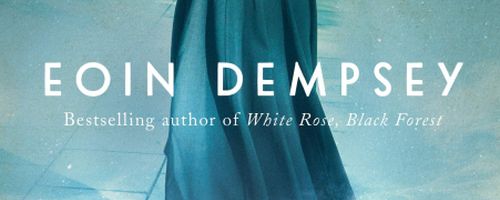 Eoin Dempsey is an Irish author best known for writing historical novels. He is the author of the Lion's Den series of books.
Dempsey was born and raised in Ireland, but now makes his home in the United States in Philadelphia. He is married with three children.
Publication Order of The Lion's Den Books
| | | |
| --- | --- | --- |
| The Lion's Den | (2021) | |
| A New Dawn | (2022) | |
| The Golden Age | (2022) | |
| The Grand Illusion | (2022) | |
| The Coming Storm | (2022) | |
| The Reckoning | (2023) | |
Publication Order of Maureen Ritter Books
Publication Order of Standalone Novels
| | | |
| --- | --- | --- |
| Finding Rebecca | (2012) | |
| The Bogside Boys | (2015) | |
| White Rose, Black Forest | (2018) | |
| Toward the Midnight Sun | (2020) | |
| The Longest Echo | (2021) | |
| The Hidden Soldier | (2021) | |
If You Like Eoin Dempsey Books, You'll Love…
The Lion's Den is the first book in the Lion's Den series that takes place in the 1930s in Hitler's Berlin. This book begin in November of 1932 as Seamus Ritter, a widower with four kids, returning home from America. His homecoming is not as welcome as he was expecting as his daughter Maureen is not happy with him. He accepts an invitation to work in Berlin and takes his family with him to Germany. Maureen is not happy, but she's dedicated to take care of her siblings. The Germany they find is much different than Seamus remembers. There he meets a woman named Lisa who is beautiful, but struggling with her past. When tragedy strikes, Seamus and Lisa will need to work together in order to save their own lives and make their way in this nation that is changing for the worse.
The Longest Echo is a standalone novel from Dempsey. This book takes place in occupied Italy in 1944 when Liliana Nicoletti and her family find an escaped POW named James Foley. The two deliver him to powerful group of local partisans, but soon see their peaceful community destroyed by the SS. James and Liliana are left alone to survive behind enemy lines. Their only hope is to make it to the Allies. Twelve years later, the two are reunited and Liliana reveals that she has never forgotten about the SS officer who ordered the killing of her family. While James just might know who he is.
Order of Books » Authors »