Order of Erin Kinsley Books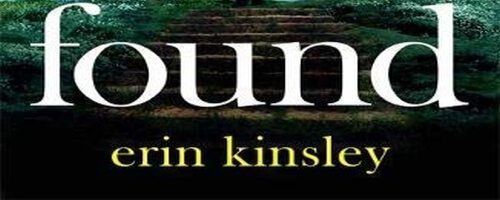 Erin Kinsley is a British crime fiction author best known for her breakout debut novel, Found. That book earned her critical acclaim and she was long listed for the Desmond Elliot Prize. She is also the author of Innocent, her follow-up novel.
Kinsley grew up with a love of books that she believes helped her get her out of her comfort zone as a child. She would get new books each weekend that she would read throughout the week and has continued this habit into adulthood. Her first novel, Found, was selected by the Reading Agency as a best read which was quite an honor for a life-long library reader.
Publication Order of Standalone Novels
If You Like Erin Kinsley Books, You'll Love…
Found tells the story of an 11-year-old boy named Evan who has gone missing without a trace. The family is devastated and the police have no answers as each dead end just leads to another dead end. Months later, Evan is found. He is scared and afraid to speak. DI Naylor knows that whoever took Evan needs to be found in order to save other children from the same ordeal, but with Evan refusing to speak she finds that rather hard to do.
Kinsley followed that book up with Innocent. This story takes place in the small market town of Sterndale where everyone knows each other. During a summer wedding, a local is found dead in a garden as the victim of an assault. The murder sends shock waves through the small town as the police search for answers and the culprit. It turns out this small town has a lot more secrets beneath the surface than anyone realized. As the detectives search for answers in the case, the suspicions and paranoia builds in the small market town.
Order of Books » Authors » Order of Erin Kinsley Books