Order of Estelle Ryan Books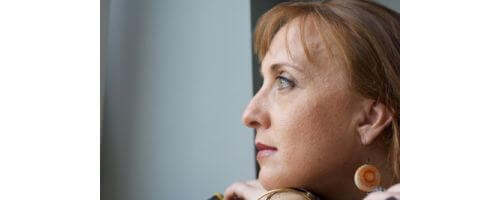 Estelle Ryan is a USA Today best selling author and creator of the popular Genevieve Lenard series of books. She had written for numerous international travel magazines and published a few romance novels, but her interest in international politics, arts, crime, behavioural psychology, criminal psychology and music, inspired her to create the Lenard character.
Estelle Ryan was born in South Africa, surrounded by the beauty of the African country and culture. She made her first trip to Europe at the tender age of 16 which gave her a spirit for travel and seeing the world. As an adult she has rarely stayed in one place, traveling the world and living on multiple continents.

Publication Order of Duchess Report Books
Publication Order of Genevieve Lenard Books
| | | |
| --- | --- | --- |
| The Gauguin Connection | (2012) | |
| The Dante Connection | (2013) | |
| The Braque Connection | (2013) | |
| The Flinck Connection | (2014) | |
| The Courbet Connection | (2014) | |
| The Pucelle Connection | (2015) | |
| The Leger Connection | (2015) | |
| The Morisot Connection | (2015) | |
| The Vecellio Connection | (2016) | |
| The Uccello Connection | (2017) | |
| The Netscher Connection | (2017) | |
| The Roubaud Connection | (2018) | |
| The Sirani Connection | (2019) | |
| The Becić Connection | (2020) | |
| The Malhoa Connection | (2021) | |
If You Like Estelle Ryan Books, You'll Love…
The first book in the series, The Gauguin Connection, introduces us to Genevieve Lenard as an insurance investigator and world renowned expert in non-verbal communication. She is living with Autism and has a high IQ and analytical skills. Her life is a challenge, but not as big as the one she is about to face. She's looking into the murder of an artist as a favor, but soon becomes deeply entangled in the investigation and way out of her comfort zone. She'll need all of her skills and the help of some new friends to stop any more artists from being murdered.
The Dante Connection is the next book in the series. This book sees Genevieve discovering that a web of stolen art work, ciphers, and sinister threats has a key that connects them all: her. When a former friend turns up on her door looking for help, Genevieve will have to put the past behind and team up with her friend in order to find the dark mind responsible for what is going on.
Order of Books » Authors » Order of Estelle Ryan Books