Order of Eva Winners Books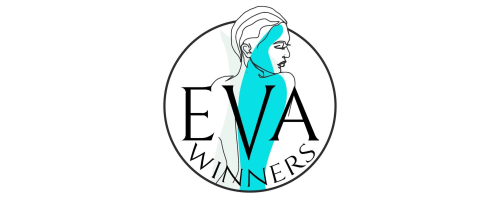 Eva Winners is an author of contemporary and paranormal romance novels. She writes the Belles & Mobsters series. Eva writes everlasting romance, with a clear focus on her characters' emotional development. Happily Ever Afters are guaranteed. Eva has always been passionate about writing books. She also loves yoga, wine, and of course, her kids.
Eva Winners made her debut as a novelist in 2020 with Second Chance at Love, which was book one of her Chance At Love Duet. Below is a list of Eva Winners' books in order of when they were first released:
Publication Order of Belles & Mobsters Books
Publication Order of Billionaire Kings Books
Publication Order of Chance At Love Duet Books
Publication Order of Kingpins of the Syndicate Books
Publication Order of Love Isn't What It Seems Books
Publication Order of Russian Sinners Books
Publication Order of Soulmate Books
Publication Order of Standalone Novels
Publication Order of Hot for the Holidays Books
Publication Order of Spring's Mountain Men Books
Publication Order of Starlight Bay Books
If You Like Eva Winners Books, You'll Love…
Eva Winners Reviews: When a prologue prepares readers for action in the same way that Luciano did, you know Eva Winners has hooked you once more.
The book starts out steamy from the very beginning. I adored the first scene. I adored witnessing their love for one another. I would have liked to see where they first met, though perhaps I missed something.
Luciano drops his wife off at her uncle's house because he believes she has betrayed him. He isn't interested in her anymore. She and her best friend run away, and she spends the next few years avoiding capture. At the point when Luciano finds her once more, he would rather not let her go.
A few things were a bit ridiculous. First, he wouldn't let her go out with her friend for a night on the town when she got back if she ran away. He would keep her safe and secure. Some scenarios simply did not make sense given the plot. -Cierra
I would definitely recommend Luciano by Eva Winners. It had everything I look for in a novel. The hero appeared weak due to his severe blindness. I'm already on book two in the series because I loved it so much. -Dee
From the very first chapter, I was hooked on Contract of a Billionaire by Eva Winners. What an amazing tale! These characters consumed and enchanted me from the exact instant they met. The plot of this story was so fantastically compelling, enticing, and riveting. Alessio and Autumn's journey was full of emotion. A very enjoyable read! If you're looking for a romance with one of those incredible alpha, dominant, and wonderfully naughty men, I highly recommend this book. Alessio will undoubtedly possess all of those sexy characteristics. Congratulations to Eva on her excellent book! -Dawn
Devotion was fantastic! Eva Winners takes you on an emotional roller coaster, and if I could, I would definitely give it five stars. She creates problems from real life that draw you in and make you fall in love with the characters. It is raw, and it will both bring you back together and tear you apart. You absolutely must read it. -Jessamine
I took one star off Devotion: Isn't What It Seems by Eva Winners because only one perspective was used to tell the story. I don't have the foggiest idea why yet single perspective worries me while I'm reading the story. That's where I'm headed. The story was excellent. There was love, betrayal, and heartbreak. Definitely worth reading. -Cindy
Order of Books » Authors » Order of Eva Winners Books