Order of Sophie Lark Books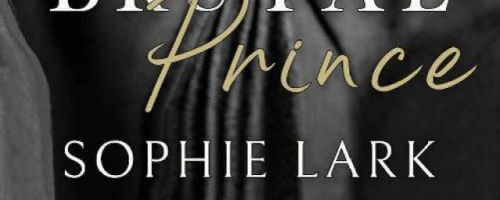 Sophie Lark is an author best known for writing the Kingmakers series and the Brutal Birthright series. As a writer, Lark sets out to write intense and intelligent romance novels with strong, capable heroines and powerful men who will do what it takes to win their love.
She is also the author of the Sinners Duet and the Underworld series of books. When she's not writing, Lark focuses on her other hobbies. She is very into hiking and bodybuilding. Sophie also enjoys live comedy shows and spending time with her family.
Publication Order of Brutal Birthright Books
Publication Order of Classic Billionaires Books
Publication Order of Colors of Crime Books
Publication Order of Kingmakers Books
Publication Order of Sinners Duet Books
Publication Order of Underworld Kings Books
Publication Order of Standalone Novels
If You Like Sophie Lark Books, You'll Love…
There Are No Saints is the first book in the Sinners Duet. The premise of this story is two respected artists in San Francisco who most see as rivals, but the truth is they are two serial killers battling in the same hunting ground. They have never gone after the same prey until now. They both saw Mara Eldritch and set their sights on her. Shaw wants to use her as another pawn in a twisted game, but Cole has other ideas as she is making him feel things that he didn't believe he could.
The Brutal Birthright series begins with Brutal Prince. Aida is part of the Italian mafia while Callum Griffin is part of the Irish mafia. They run Chicago, but their family has been long-time rivals. Things get worse when Aida and her brother crash a party at the Griffin mansion and Aida starts a fire. This leads to more trouble between the families until an agreement is struck to bring them together: Aida and Callum will marry. The two don't get along whatsoever and want each other dead, but there is also a strong attraction between them that can't be denied.
Order of Books » Authors »