Order of Gary A. Braunbeck Books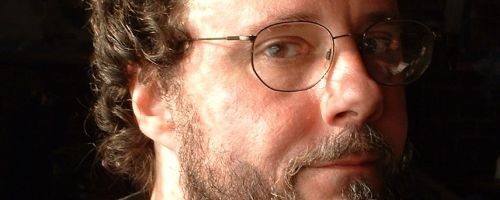 Gary A. Braunbeck is an American author of horror, science fiction, fantasy and mystery novels. He writes the Cedar Hill series. Gary was born in Newark, Ohio and based the fictional Cedar Hill on it. His work has received such awards as the Bram Stoker Award for Superior Achievement in Short Fiction (twice), and his collection Destinations Unknown also won the award in 2006. Gary is an adjunct professor at Seton Hill University, Pennsylvania, where he teaches in an innovative Master's degree program in Writing Popular Fiction. He also served a term as president of the Horror Writers Association. He is married to science fiction/fantasy author Lucy Snyder, who he lives with in Columbus, Ohio.
Gary A. Braunbeck made his debut in 1991 with the collection Things Left Behind. His first novel was entitled Time Wars, and was published in 1998. Below is a list of Gary A. Braunbeck's books in order of when they were first released:
Publication Order of Ceder Hill Books
Publication Order of Standalone Novels
Publication Order of Short Story Collections
Publication Order of Non-Fiction Books
Publication Order of Dark Matter Books
Publication Order of Short Stories/Novellas
Publication Order of Anthologies
Notes: Time Wars was written with Steve Perry. Escaping Purgatory also has stories by Alan M. Clark.
The Devil's Coattails also includes stories by Ramsey Campbell, Earl Hamner, Nancy Kilpatrick, Dan O'Bannon, Wilum Pugmire, John Shirley, Melanie Tem, Steve Rasnic Tem and Marc Scott Zicree. Mighty Unclean also includes stories by Mort Castle, Gemma Files and Cody Goodfellow. Weirdbook 31 also has stories by Adrian Cole. Five Strokes to Midnight was edited with Hank Schwaeble.
If You Like Gary A. Braunbeck Books, You'll Love…
Gary A. Braunbeck Synopsis: In Silent Graves is the first book of the Cedar Hill series. One moment, Robert Londrigan is an up-and-coming newscaster, devoted husband, and father-to-be; the next, he's a widower in a morgue, staring at gaping holes in his daughter's body where surgeons have harvested every useful scrap of her organs and tissue. The rock-bottom falls out from under his life when a disfigured man knocks Robert out and steals what's left of her tiny corpse out from under his nose, and leaves a gruesome surprise waiting for him back home. Robert's search for the disfigured man leads him through a rapidly-fragmenting reality into a chiaroscuro world and the discovery that neither his wife nor his daughter are who he thought they were.
Order of Books » Authors »