Order of Glendy Vanderah Books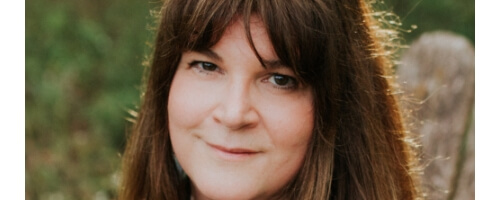 Glendy Vanderah is an American author out of Chicago. She is best known for her debut novel, Where the Forest Meets the Stars which was a big hit upon its debut.
Vanderah had a childhood dream to work in the world of biology. Glendy studied her major in Ecology, Ethology and Evolution at the University of Illinois in Urbana and eventually found work as a field biologist. She would study writing, but the study of birds eventually overtook her. She has worked as an endangered bird specialist and also spent time as the assistant editor for a scientific journal. This work brought her back to writing and lead to her eventually writing her first novel, Where the Forest Meets the Stars.
Publication Order of Standalone Novels
| | | |
| --- | --- | --- |
| Where the Forest Meets the Stars | (2019) | |
| The Light Through the Leaves | (2021) | |
| The Oceanography of the Moon | (2022) | |
If You Like Glendy Vanderah Books, You'll Love…
Where the Forest Meets the Stars sees a woman named Joanna Teale heading back to her research of nesting birds after losing her mother. She is determined to prove that the hardships in her life have not broken her, but it is easier said than done. One day, a child shows up at her doorstep and she is covered in bruises. The girl claims to have been sent from the stars to witness five miracles. Joanna is worried about her so she allows her to stay with her. She ends up enlisting the help of her neighbor Gabriel to help find out more about the young girl, but they end up with more questions than answers. However, they also form a strong bond between the three of them as the girl's dangerous past closes in on them.
Vanderah's follow-up to that book is The Light Through the Leaves. The book tells the story of a woman named Ellis who leaves her daughter unattended for a few minutes and loses her to an abduction. She is so overwhelmed with grief that she ends up leaving her husband and sons and heading into the mountain wilderness alone. There she meets a young girl named Raven who has some rare gifts that she tries to keep hidden. The two will connect in unexpected in hopeful ways as they are pulled together by the forces of nature.
Order of Books » Authors » Order of Glendy Vanderah Books