Order of Grady Hendrix Books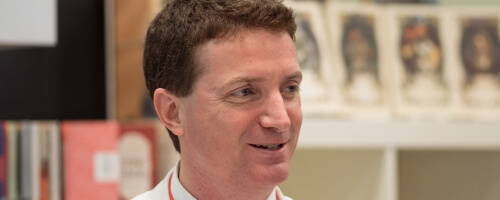 Grady Hendrix is an American author, journalist, and screenwriter. Hendrix is perhaps best known as the author of the 2014 horror novel, Horrorstor. In addition to his writing, he has also published writing in Playboy Magazine and The New York Post, and was also a film critic for The New York Sun.
Hendrix is also the author of My Best Friend's Exorcism and that book, along with Horrorstor have been optioned for film and television adaptations. In film, he is the co-writer of the 2017 film Mohawk and also wrote a script called Satanic Panic. He lives and works in New York City.
Publication Order of The Magnolia League Books
Publication Order of Standalone Novels
Publication Order of Short Stories/Novellas
Publication Order of Non-Fiction Books
If You Like Grady Hendrix Books, You'll Love…
Horrorstor is Hendrix's take on a haunted house story. The book takes place at the Orsk furniture superstore in Cleveland as things start to go awry. Every morning, the employees find broken bookshelves, shattered, glass, and more. The sales are down, but the cameras show nothing and the managers are starting to panic about the store's future. Three employees volunteer to stay over night to see what has been going on. The group decide to spend the night investigating every strange sound and patrol the showroom floor, but they encounter some horrors that they couldn't possibly imagine.
Grady's book My Best Friend's Exorcism takes place in 1988 and is a weird mix of Beaches and The Exorcist. The story follows high school sophomores Abby and Gretchen who have been best friends since fourth grade. The two have a night out and decide to go skinny dipping, and that's when things start going horribly wrong. Something changes in Gretchen that night and she starts acting differently and bizarre incidents are happening whenever she's near. Abby decides to investigate and finds out the terrible truth. She must answer this question if she wants to save them: is their friendship strong enough to beat the devil?
Order of Books » Authors » Order of Grady Hendrix Books