Order of Hafsah Faizal Books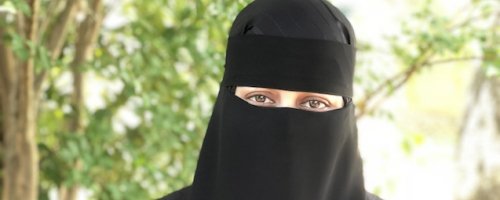 Hafsah Faizal is an American Muslim author who burst onto the scene with her first novel, We Hunt The Flame, which is the first book in the Sands of Arawiya series. In addition to her writing, she also works as a brand designer.
Faizal is the founder of IceyDesigns, her own company that designs websites for authors and creates goods for her customers. Faizal is a gamer who enjoys playing both Assassin's Creed and Skyrim. Faizal is a practicing Muslim and wears a niqab. The book takes place in the Middle East, but is not meant to be a political book and instead just a portrait of what is. She lvies in Texas with her family after spending much of her life in California.
Publication Order of Sands of Arawiya Books
Publication Order of Tempest of Tea Books
Publication Order of Anthologies
If You Like Hafsah Faizal Books, You'll Love…
We Hunt the Flame is Faizal's debut novel and the first book in the Sands of Arawiya series. The book follows Zafira the Hunter, a woman who disguises herself as man to traverse the cursed forest of the Arz in hopes of feeding her people. The book also tells of the Prince of Death, Nasir, who does the dirty work of his autocratic father. If Zafira was discovered to be a girl, all that she's done will go away but Nasir is not allowed to show any compassion. The two will meet up as they are both on a quest to uncover a lost artifact that could restore magic to the world. They both wish to find the artifact, but Nasir has another mission as well: to kill the Hunter.
The next book in the series is called We Free the Stars which will take place following the events of We Hunt the Flame. The book sees the characters really thrown out of their element after the events of the first book and the new reality that they now exist in.
Order of Books » Authors »