Order of Harley Wylde Books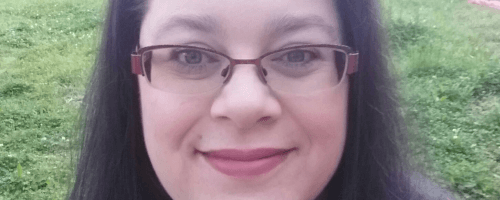 Harley Wylde is an American author of New Adult Romance and romantic suspense novels. She writes the Dixie Reapers MC, Devil's Boneyard MC, and Hades Abyss MC series. Harley fills her books with sex, alpha men, and dirty talk. She isn't afraid to include some of the dangers and nastiness of reality, but always makes sure to give her characters happily-ever-afters. When Harley isn't writing, she is thinking naughty thoughts, drinking Starbucks, and reading.
Harley Wylde made her debut as a novelist in 2016 with the novel Grease Monkey, which began her Bad Boy Romance series. Below is a list of Harley Wylde's books in order of when they were originally published:
Publication Order of Bad Boy Romance Books
Publication Order of Devil's Boneyard MC Books
Publication Order of Devil's Fury MC Books
Publication Order of Dixie Reapers MC Books
Publication Order of Hades Abyss MC Books
Publication Order of Owned By The Mob Books
Publication Order of Reckless Kings MC Books
Publication Order of Wicked Mayhem MC Books
Publication Order of Standalone Novels
Publication Order of Roosters Books
If You Like Harley Wylde Books, You'll Love…
Harley Quinn Synopses: Jackal by Harley Quinn is the first book in the Devil's Boneyard MC series. Josie spent an amazing three days with Jackal before he left, back to his club, the Devil's Boneyard. He only ever wanted something temporary – never to settle down. Josie was fine with that. Then she faced the scariest thing ever. Telling her big brother, Tank, a Dixie Reaper, she was pregnant and alone at the age of nineteen. The first thing Tank wanted to do was go after Jackal, but Josie wouldn't let him. She wanted this baby, and knew Jackal wouldn't. She never expected to see him again. Fate had different plans.
Jackal thought about Josie often since he walked away from her over two years ago. When he returned to Dixie Reapers territory, he knew he'd see if she was up for more fun. He didn't know there'd be a little girl glued to her hip, or the fact the kid was his. So he ran. But now he wants something he never wanted before – family. He feels Josie and their daughter, Allegra, are exactly what his life is missing. He figures he only needs to do some groveling and hope she'll forgive him. It seems easy, as he has never had a woman tell him no. But when Josie gets an unexpected visitor who threatens her and Allegra, Jackal will do whatever it takes to keep them safe. Now that he's ready to be part of a family, he's not letting anyone take them away.
Beast by Harley Wylde is the first book in the Reckless Kings MC series. Lyssa should have known she'd end up with a biker. Most of her friends went crazy for men in suits. Lyssa, on the other hand, always liked a bad boy in grease-stained jeans. It shouldn't be a surprised, as she was raised by a club President. Her dad didn't raise a fool, but my mother raised a dreamer. And if there's one thing Lyssa's dreamt about the last few years, it's Beast. He's a big alpha, but more importantly, the first time their lips touch, she knows he's going to be hers. Lyssa might have been the princess of the Dixie Reapers, but she was meant to be his queen.
A goddess walked into Beast's clubhouse and turned his life upside down… in the best of ways. The first problem is that his little pixie-sized honey isn't just any woman. Her dad is the President of another club, and her grandfather is a world-renowned assassin. And the second problem is, trouble is on her heels. Most punks are easy enough for Beast to take care of, but going toe to toe with Torch and Casper VanHorne is no day in the park for any man. But Beast is not just any man – he's President of the Reckless Kings MC. And he's the man who's going to claim Lyssa, even if he has to knock her up to do it.
Order of Books » Authors » Order of Harley Wylde Books