Order of Tillie Cole Books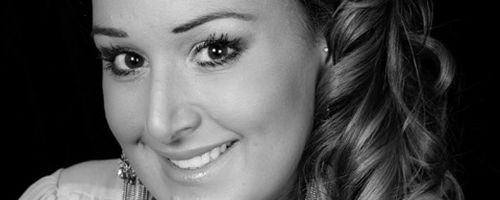 Tillie Cole is an English author of young adult, chick lit and romance novels. She writes the Sweet Home series. Tillie is from Teesside in Northern England and was brought up by an English "farmer's daughter" mother and "crazy" Scottish father. She loves English things like HP Sauce and Yorkshire Puddings and Scottish things like foul-mouthed episodes of rage and dirty jokes. Tillie earned her B.A. with honours in Religious Studies and from Newcastle University, and later returned for her post-graduate certificate in Teaching High School Studies. After teaching Social Studies for six years and following her husband (a pro rugby player) around Europe, the couple settled in Calgary, Alberta, Canada.
Tillie Cole began her career as a novelist in 2013 with the novel Sweet Home, which later became a series. Below is a list of Tillie Cole's books in order of when they were first released:
Publication Order of Deadly Virtues Books
Publication Order of Hades Hangmen Books
Publication Order of Scarred Souls Books
Publication Order of Sweet Home Books
Publication Order of Standalone Novels
If You Like Tillie Cole Books, You'll Love…
Tillie Cole Synopsis: Eternally North is a standalone novel by Tillie Cole. Natasha Munro is a regular 28-year-old Geordie girl – curvy, fun and a fabulous. Her life is all going to plan – good job, great friends, close family and a loving boyfriend – until an unexpected event turns everything upside down. Nursing a broken heart and decked head-to-toe in tasselled chaps and rhinestones, Natasha and her flamboyant fairy of a gay best friend, Tink, uproot from their Northern English nest, throw caution to the wind and embark on a new life together in Canada — the land of Rocky Mountains, Maple Syrup, oh, and an 'in-between movies' Hollywood mega-star. Enter infamous bad-boy of the big screen, Tudor North. Bonafide hunk and actor-extraordinaire. Tudor is big, brooding and gorgeous and is harbouring a deep secret. Tudor's cold and intimidating demeanour successfully keeps everyone at bay, that is everyone but a certain Ms. Munro. It soon becomes clear, what with her smart mouth and lusciously ample arse, that Natasha proves more than a match for the emotionally distant star. Will Natasha and Tink settle into their new life abroad? Will Natasha ever find her fairytale happy ending? Can a movie star and an ordinary girl ever really make it work? Or will the secrets lurking in Tudor`s past threaten her chance at happiness?
Order of Books » Authors » Order of Tillie Cole Books