Order of Heather Blake Books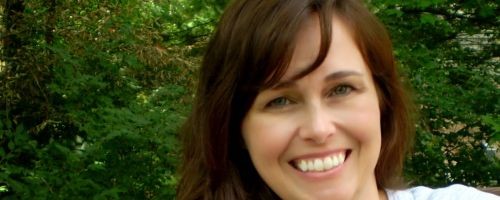 Heather Blake is the pen name of American author Heather Webber, who writes cozy mysteries under this pseudonym. She writes the Wishcraft Mysteries and the Magic Potion Mysteries series. Heather is a two-time Agatha Award nominee (as of this writing). She is a homebody by nature who loves to be near her family, read, watch reality TV, drink coffee, crochet, bake and sometimes travel out to the mountains in the northeast. Heather grew up near Boston, but now lives near Cincinnati with her family.
Heather Blake debuted her pen name in 2012 with the novel It Takes a Witch. Below is a list of Heather Blake's books in order of when they were originally published:
Publication Order of Magic Potion Mysteries Books
Publication Order of Wishcraft Mysteries Books
| | | |
| --- | --- | --- |
| It Takes a Witch | (2012) | |
| A Witch Before Dying | (2012) | |
| The Good, the Bad, and the Witchy | (2013) | |
| The Goodbye Witch | (2014) | |
| Some Like It Witchy | (2015) | |
| Gone With the Witch | (2016) | |
| The Witch and the Dead | (2016) | |
| To Catch a Witch | (2018) | |
| A Witch to Remember | (2019) | |
If You Like Heather Blake Books, You'll Love…
Heather Blake Synopses: It Takes a Witch is the first Wishcraft Mystery by Heather Blake. Darcy Merriweather has just discovered she hails from a long line of Wishcrafters – witches with the power to cast spells by making a wish. She's come to Enchanted Village to learn her trade but finds herself in the middle of a murder investigation…
A Potion to Die For is the first Magic Potion Mysteries book. As the owner of Little Shop of Potions, a magic potion shop specializing in love potions, Carly Bell Hartwell finds her product more in demand than ever. A local soothsayer has predicted that a couple in town will soon divorce—and now it seems every married person in Hitching Post, Alabama, wants a little extra matrimonial magic to make sure they stay hitched. But when Carly finds a dead man in her shop, clutching one of her potion bottles, she goes from most popular potion person to public enemy number one. In no time the murder investigation becomes a witch hunt – literally! Now Carly is going to need to brew up some serious sleuthing skills to clear her name and find the real killer – before the whole town becomes convinced her potions really are to die for!
Order of Books » Authors »
One Response to "Order of Heather Blake Books"