Order of Hollis Shiloh Books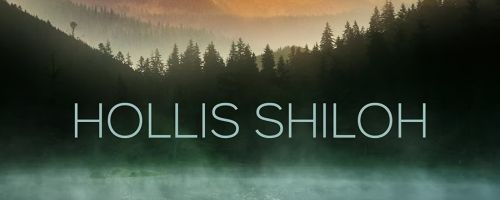 Hollis Shiloh is an author of gay romance novels, novellas and short stories – in all sorts of sub-genres. Hollis writes the Shifters & Partners series, along with other series like Men of the ESRB, My Wolf Heart, Max & Jamie, Life with the Engelhards and more.
Hollis Shiloh debuted as an author in 2013, publishing several books that year. Below is a list of Hollis Shiloh's books in order of when they were first released:
Publication Order of Max & Jamie Books
Publication Order of Holin and Kale Books
Publication Order of Dave & Jesse Books
Publication Order of Life With The Engelhards Books
Publication Order of Shifters and Partners Books
Publication Order of Sweet Briar Farm Books
Publication Order of Men Of The ESRB Books
Publication Order of My Wolf Heart Books
Publication Order of Standalone Novels
If You Like Hollis Shiloh Books, You'll Love…
Poppi Dennison
Lou Harper
Tedi Sinclair
Hollis Shiloh Synopsis: The One He Wants is a standalone novel by Hollis Shiloh, set in the same universe as Brian's Mate. Kase has a hard life as enforcer for his father, the head alpha. When he refuses to settle down with a female, he finds himself on his own, a lone wolf trying to find his way in the world as a gay wolf shifter. Prickly, warm-hearted, sexy Jody is the one he wants, but the man's father (and alpha) is on the shady side of the law, and it's complicated. How does he know if these intense feelings really mean they're mates or not? There are many ways to build a life – and to be strong, and to be a leader – but it's still going to take work if Kase and Jody want to build a life together.
In The Magician of Dustville by Hollis Shiloh, a small-but-powerful magician moves to Dustville. He's sensitive about his height (or lack thereof) and extremely private about his past. Magician meets sheriff, also private about his past and quite firmly in the closet. It is, after all, the only safe place to be in the little almost-town of Dustville. Attraction blossoming between them promises pleasure, and possibly more. Can this become what they both truly want – a real relationship? And can they survive cruel villains, dark pasts, and a grave magical danger that will test them both to their limits… or beyond?
Order of Books » Authors » Order of Hollis Shiloh Books