Order of Howard Michael Gould Books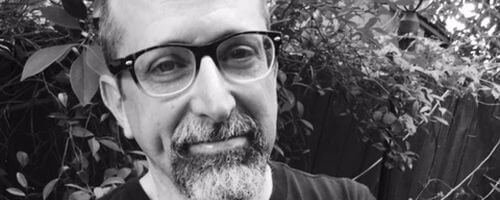 Howard Michael Gould is an author of satirical crime fiction novels. He writes the Charlie Waldo series. He has worked in advertising, television, film, stage, and novels. Howard graduated from Amherst College, and went on to work in advertising, where he won three CLIOs among other awards. Working in television, he was an executive producer and the head writer on Cybill when it won the Golden Globe for Best Comedy Series. In film, he wrote and directed the feature The Six Wives of Henry LeFay.
Howard Michael Gould made his debut as a novelist in 2018 with the novel Last Looks. Howard also wrote the screenplay for the film adaptation. It and its sequel Pay or Play were nominated for Shamus awards. Below is a list of Howard Michael Gould's books in order of when they were originally released:
Publication Order of Charlie Waldo Books
If You Like Howard Michael Gould Books, You'll Love…
Howard Michael Gould Synopsis: Last Looks is the first Charlie Waldo novel by Howard Michael Gould.
There are everyday eccentric Californians, and then there's former detective Charlie Waldo.
Waldo, who was once a top detective with the LAPD, now lives a reclusive existence deep in the woods, pathologically committed to limiting his number of possessions to one hundred. He has left behind his career and his girlfriend, Lorena, to pay self-imposed penance for a major mistake on an old murder case. But the ghosts of his past are making a comeback.
There are numerous difficult actors in Hollywood, and then there's Alastair Pinch.
Alastair was once a Royal Shakespeare Company actor who now slums it as the "wise" Southern judge on a tacky network show. He's absurdly rich, often belligerent, and typically drunk – a damning combination when Alastair's wife is found dead on their living room floor and he can't recall how.
Waldo's former lover Lorena, hiding peril of her own, draws him toward the case, and Alastair's greedy network convinces Waldo to take it on. But after such a long time away from both civilization and sleuthing – and plagued by a slew of assailants who want him gone – Waldo must navigate complicated webs of ego and deceit to clear Alastair's name… or confirm his guilt.
Order of Books » Authors » Order of Howard Michael Gould Books