Order of Robert B. Parker Books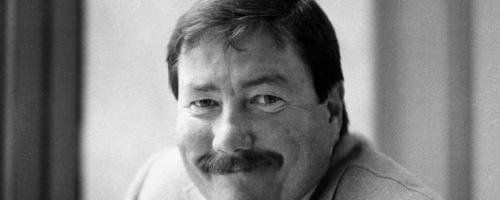 Robert B. Parker (1932-2010) was a prolific American novelist, who specialized in writing detective and western novels. Parker may be best known for his Spenser series, but that doesn't mean he was a one-trick pony. His other series included Jesse Stone, Sunny Randall, Cole & Hitch (Appaloosa) and a couple of Philip Marlowe novels. He also had a number of standalone novels and non-fiction books to his credit.
Robert B. Parker has had a number of his works adapted to other mediums. Spenser For Hire starring Robert Urich was produced by ABC, Jesse Stone films were turned into TV movies starring Tom Selleck and Appaloosa was made into a film starring Viggo Mortensen and Ed Harris. Parker's Spenser and Jesse Stone series will be continued by Ace Atkins and Michael Brandman, respectively. Below is a list of Robert B. Parker's books in order of when they were first published:
Publication Order of Spenser Books
Publication Order of Jesse Stone Books
Publication Order of Sunny Randall Books
Publication Order of Virgil Cole & Everett Hitch Books
Publication Order of Standalone Novels
Publication Order of Non-Fiction Books
Publication Order of Philip Marlowe Books
Publication Order of Young Spenser Books
Publication Order of Mysterious Profiles Books
Publication Order of Anthologies
Notes: Poodle Springs was finished by Robert B. Parker after Raymond Chandler died before finishing the novel. As of Lullaby, the Spenser series is written by Ace Atkins (with the exception of Silent Night, which is written by Helen Brann). Starting with Killing the Blues, the Jesse Stone series is written by Michael Brandman, except for Blind Spot by Reed Farrel Coleman. As of Ironhorse, the Cole & Hitch books are written by Robert Knott.
If You Like Robert B. Parker Books, You'll Love…
Robert B. Parker Synopses: Gunman's Rhapsody is a book about the famous gunslinger Wyatt Earp that takes place in 1879. It is not about the shootout like you'd expect from a movie, but instead is more of a character story of Wyatt Earp.
The Boxer and the Spy is a standalone title by Robert B. Parker. Terry Novak, fifteen, doesn't know what to think when the body of a shy high school student is found washed up on the shore of a quiet New England beach town. It appears that the student committed suicide. He decides to conduct his own investigation with the assistance of his best friend Abby because something seems to be going on. They quickly realize that asking questions puts them in serious danger and will be difficult to survive.
Fortunately, a retired boxer by the name of George has been teaching Terry a few things about fighting. He teaches Terry to use his head and keep his feet planted, lessons that Terry takes to heart in more than one way. He'll have to.
In Edenville Owls by Robert B. Parker, there is an evil presence in the air; Bobby can tell. Who is the man he observed quarreling with his pretty new English teacher? Although Bobby is aware that he ought to concentrate on his own matters, the circumstances are perplexing. What is happening in the world now that World War II is over? Particularly Bobby's world. One example is Joanie. Why does it feel awkward to be her friend? The junior varsity Edenville Owls, his basketball friends who need a leader, are another group. Can they assist one another on and off the court in the same way that they can?
Spenser's Boston by Robert B. Parker chronicles the history of Boston through the eyes of one of its most well-known residents, Spenser, the tough guy who is also sensitive and intelligent. It includes photographs and passages from the best-selling mystery novels.
Order of Books » Authors »
3 Responses to "Order of Robert B. Parker Books"