Order of Stuart Woods Books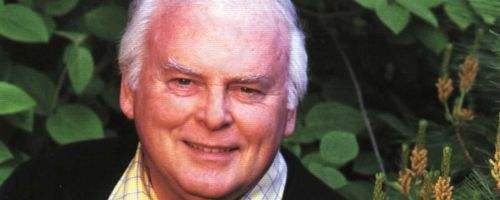 Stuart Woods was an American author who wrote the Will Lee, Stone Barrington, Holly Barker, Ed Eagle and Rick Barron series. He also had written quite a number of standalone novels, although not since 1995. In addition to that, he has a couple of non-fiction books to his credit as well. Woods' characters tend to appear in eachothers' series quite commonly.
Stuart passed away in July 2022.
Stuart Woods' career as a novelist goes all the way back to 1981. Up until his passing, he wrote multiple novels per year. Below is the order of when all of Stuart Woods' fictional books were originally released:
Publication Order of Stone Barrington Books
(with Brett Battles)
Publication Order of Holly Barker Books
Publication Order of Ed Eagle Books
Publication Order of Herbie Fisher Books
(with Parnell Hall)
Publication Order of Rick Barron Books
Publication Order of Teddy Fay Books
(with Brett Battles, Parnell Hall, Bryon Quertermous)
Publication Order of Will Lee Books
Publication Order of Standalone Novels
Publication Order of Non-Fiction Books
Publication Order of Barrington Universe Books
(with Parnell Hall)
If You Like Stuart Woods Books, You'll Love…
Stuart Woods Synopsis: Under the Lake is a standalone novel by Stuart Woods. A lake that was built at a terrible cost by an obsessed man can be found in the beautiful mountains of North Georgia. This tranquil body of water has brought prosperity to a remote community. Along with it, two strangers have joined the isolated locals to investigate crimes against nature committed by previous generations that cannot be hidden beneath the water's surface.
John Howell, a renowned investigative journalist, fled a once-promising personal and professional life and arrives in this remote town on the run. He discovers a mystery that is so intricate, complex, and bizarre that he is unable to focus on the book he has come to write.
His involvement in a subtly but resolute struggle against an outcast, ravaged by its origins, against the autocratic town father and the local sheriff marks the beginning of the story. Howell is further enticed by his relationships with two women: a young, ambitious reporter looking for corruption and a reserved, backwoods beauty who has been shunned by the outside world due to a family secret that has been poorly kept. Then, without warning, a young girl from another world comes to Howell's humble cabin, turning it into a spectral theater showing bizarre and terrifying images of a horrible event that happened long ago.
White Cargo is a standalone novel by Stuart Woods. Cat Catledge is a content person. At fifty, he is a self-made multimillionaire with a beautiful teenage daughter and a loving wife. He is also taking his family on the ultimate dream sabbatical after years of hard work: a two-year trip to the South Pacific aboard his custom-built 43-foot yacht through the Panama Canal. He makes it to Colombia.
Cat's bliss and the love he has for his family are forever shattered by an unanticipated, brutal, and tragically tragic event off the cocaine-drenched shores of that nation, leaving Cat devastated. He is a broken man when he returns home alone, consumed by terrible guilt. Both the Colombian authorities and the U.S. State Department conduct ineffective investigations.
Then, late at night, Cat is awoken by the phone when, over the loud static, a single, electrifying word is spoken by an achingly familiar voice.
Cat returns to South America in a desperate search for the daughter he cannot bring himself to believe is dead, motivated by a mixture of hope and despair. Cat follows a trail of blood and graft, white powder and white slavery, with the assistance of an Australian ex-convict, a pretty television journalist, and a man he only knows as "Jim." Along the way, he discovers in himself an unsuspected capacity for ruthlessness and cunning, as well as – even more surprising – a rekindled capacity for love.
Order of Books » Authors » Order of Stuart Woods Books
17 Responses to "Order of Stuart Woods Books"